The eighth season of It's Always Sunny in Philadelphia, premiered on FX on October 11, 2012. This season consisted of 10 episodes, and concluded airing on December 20, 2012.
Dennis and Dee's ailing grandfather Pop-Pop is wasting away in the hospital, and they have to…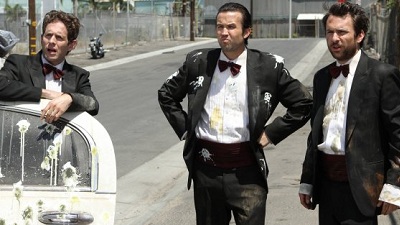 With the garbage men of Philadelphia on strike, Frank concocts a plan to undercut the union and get…
The gang make a disturbing discovery after crashing Maureen's wedding.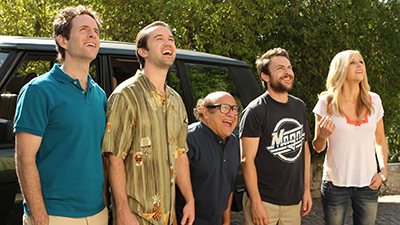 Charlie and Dee become romantically involved with two members of a wealthy family, which arouses…
The Gang gets Freudian as they step into the therapist's office to work through their mountain of…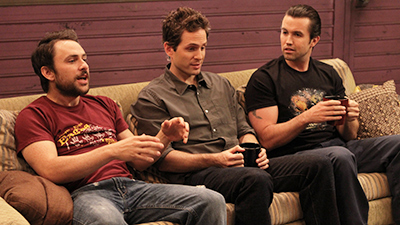 Mac, Charlie and Dee struggle with their faith as Charlie's mom fights cancer. Meanwhile, Frank…
With Charlie under his wing, Frank cleans up so he can get his hands dirty and help out his old…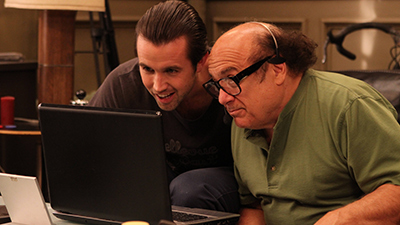 After slipping into an unhealthy obsession with computer games, The Gang wrestles to define the…
Every member of The Gang has something to celebrate at Guigino's, Philly's finest eatery, but when…
Court is in session at Paddy's Pub as Frank and Dennis present their cases to the rest of the gang,…