6.54
A drama about a typical family, the Girardis, facing atypical situations -- not the least of which is their teenage daughter Joan's sudden, unexpected conversations with God in such random forms as a cute boy, Goth kid, little girl or the school lunch lady. Joan (Amber Tamblyn) must endeavour to balance the natural and supernatural elements of her life, often with little success. This is not the only major problem the family must face as her elder brother Kevin (Jason Ritter) was paralysed from the waist down in a car accident in 2002. As a result, her younger brother Luke (Michael Welch) often feels that his needs are being ignored.
Ended


TV series created in 2003 and concluded in 2005 by Barbara Hall.
The show consists of 2 seasons and 45 episodes.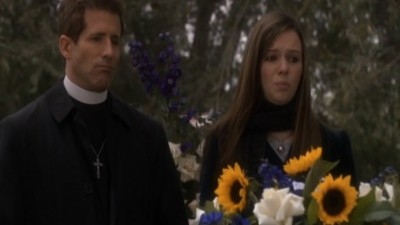 Joan is saddened when she learns Rocky (Death Be Not Whatever) has passed away, causing her to…
God instructs Joan to ask a troublemaker to the winter formal. Will uncovers secrets that could…
As Joan tries to work her way up to the high dive despite her acrophobia, Luke attempts to overcome…
Seasons
Posters
Similar TV Shows