7.2
In the little town of Arlen, Texas, lives a man who embodies the spirit of the Lone Star State. Hank Hill tends his lawn with pride, never overcooks his steak and sells propane and propane accessories. In this animated series from Mike Judge, Hank and his wife Peggy work to raise their son Bobby, be good neighbors and uphold their middle-class Texas values amid a changing world.
Ended


TV series created in 1997 and concluded in 2010 by Mike Judge, Greg Daniels.
The show consists of 13 seasons and 259 episodes.
The episode opens innocently enough with Bobby's girlfriend Connie inviting him over to add some…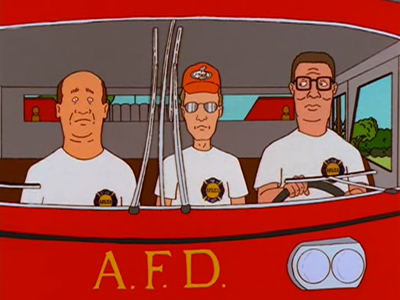 Hank and his friends become volunteer firefighters. They manage to wreck a fire hydrant, ruin a…
Hank's new co-worker is Tammi, a not-too-bright young woman who just moved from Oklahoma. Peggy…
Trailer
Seasons
Posters
Similar TV Shows