7.1

Kojak is an American television series starring Telly Savalas as the title character, bald New York City Police Department Detective Lieutenant Theo Kojak. Taking the time slot of the popular Cannon series, which was moved one hour earlier it aired on CBS from October 24, 1973, to March 18, 1978. In 1999 TV Guide ranked Theo Kojak number 18 on its 50 Greatest TV Characters of All Time list.
Ended


TV series created in 1973 and concluded in 1978 by Abby Mann.
The show consists of 5 seasons and 119 episodes.
Kojak encounters a case where a highly respected surgeon may be doing unnecessary surgeries in…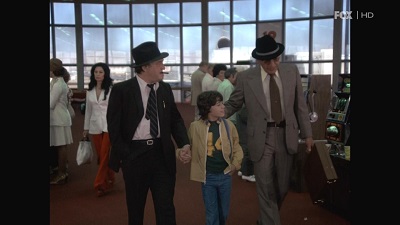 An old colleague calls from Las Vegas to say he has captured a counterfeiter Kojak has been looking…
A young gypsy woman who witnesses a a bank robbery decides that looting banks is preferable to…
Seasons
Posters
Similar TV Shows