6.78
Set two generations before the destruction of Superman's home planet, Krypton follows Seg-El, the legendary Man of Steel's grandfather – whose House of El was ostracized and shamed. With Krypton's leadership in disarray, Seg-El encounters Earthly time-traveler Adam Strange who warns he's under the clock to save his beloved world from chaos. Fighting to redeem his family's honor and protect the ones he loves, Seg is also faced with a life and death conflict – save his home planet or let it be destroyed in order to restore the fate of his future grandson. Seg races to save his city from being overtaken as the bottling of Kandor begins.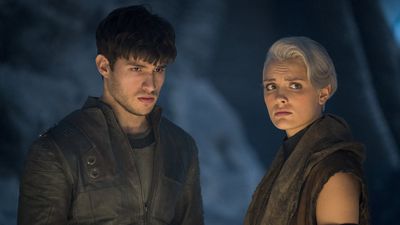 Seg must decide if he can make the ultimate sacrifice in service of the greater good of Kandor.
Trailer
Seasons
Posters
Similar TV Shows