9

Last Week Tonight with John Oliver is an American late-night talk and news satire television program. L.W.T draws its comedy and satire from recent news stories, political figures, media organizations, pop culture and often aspects of the show itself.
Returning series


Talk-Show created in 2014 by John Oliver.
The show consists of 5 seasons and 136 episodes.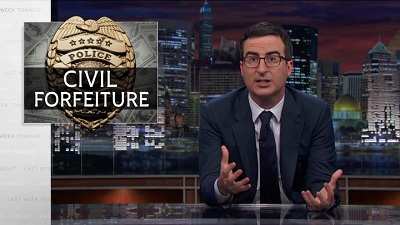 Did you know police can just take your stuff if they suspect it's involved in a crime? They…
Our main story was about Donald Trump. We can't believe we're saying that either.
If you have money, committing a municipal violation may pose you a minor inconvenience. If you…
Trailer
Seasons
Posters
Similar TV Shows