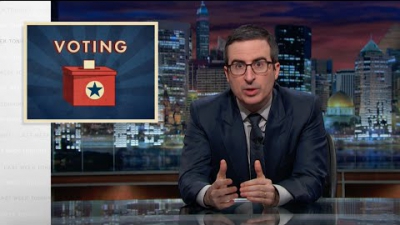 John talks about Scalia's love of the Letter of the Law, Chipotle's avian mascot, and how Voter ID…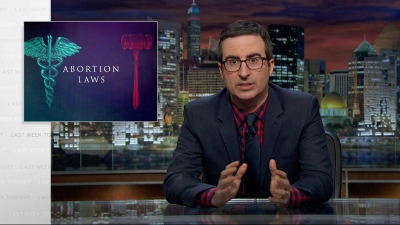 Abortion is theoretically legal, but some states make it practically inaccessible. And how is…
Our main story was about Donald Trump. We can't believe we're saying that either.
Special districts spend more public money than all city governments combined. That's odd…
Strong encryption poses problems for law enforcement, is weakening it worth the risks it presents?…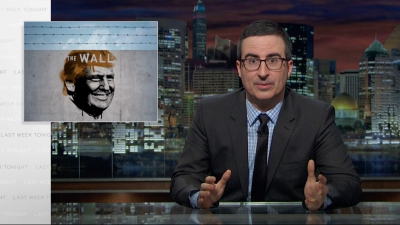 Donald Drumpf wants to build a wall on the U.S.-Mexico border. Is his plan feasible?
Lawmakers have to raise money to keep their jobs, but a surprising amount of their job now consists…
Credit reports play a surprisingly large role in our lives, but even more surprising is how often…
Lead poisoning is a national problem. If only lawmakers were as concerned as the puppets on Sesame…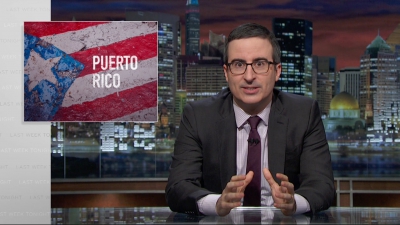 Puerto Rico is suffering a massive debt crisis. Lin-Manuel Miranda joins John Oliver to call for…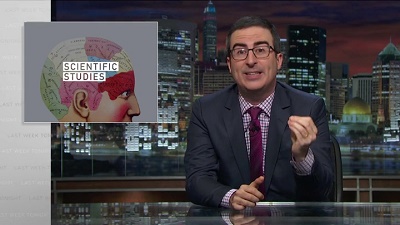 John Oliver on Sticking to the Facts: Media outlets often report new findings from scientific…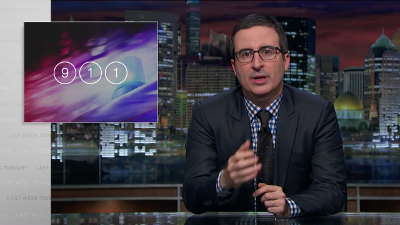 John Oliver on 911 Reliability: Things you never want to hear: there are no guarantees when you…
Last Week Tonight Tackles U.S. Primaries and Caucuses: The United States selection process for…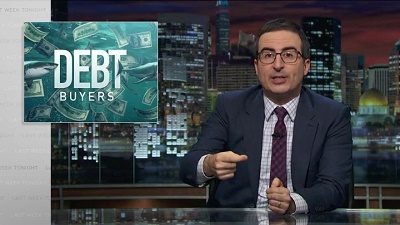 John Oliver Takes On Debt Buyers: Companies that purchase debt on the cheap will aggressively…
John Oliver Covers Ins and Outs of Retirement Plans: Saving for retirement means navigating a…
John Oliver on "Brexiting" from the EU: There might be an innate British desire to diss Europe, but…
Main segment: 2016 Summer Olympics and doping in sports. Segments: Aftermath of the United Kingdom…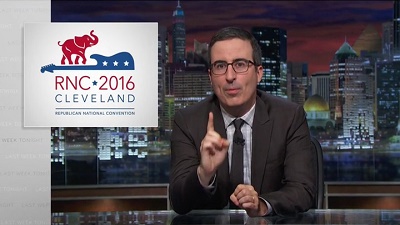 John Oliver discusses last week's unsurprisingly surprising Republican convention. It was a…
John Oliver Talks DNC vs. RNC. 'Last Week Tonight' covers the Democratic convention and has choice…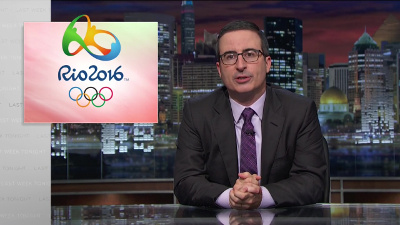 Last Week Tonight on the Decline of Journalism. John Oliver has some bad news about the state of…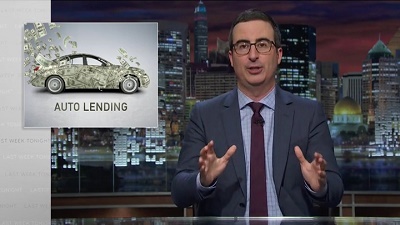 John Oliver Takes Subprime Auto Lenders To Task: Keegan-Michael Key and Bob Balaban help show how…
Charter schools are privately run, publicly funded, and irregularly regulated. John Oliver explores…
John Oliver on Scandals: the 2016 presidential race is teeming with raisins. Sorry…scandals.
John Oliver discusses the systems in place to investigate and hold police officers accountable for…
John Oliver examines the legal and moral issues surrounding the military prison at Guantánamo Bay.
John Oliver considers third party candidates seriously as potential presidents.
John Oliver discusses the extent and root of the nation's epidemic of opioid addiction.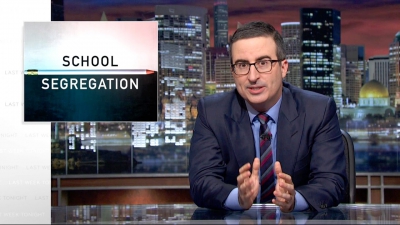 Public schools are increasingly divided by race and class. John Oliver discusses the troubling…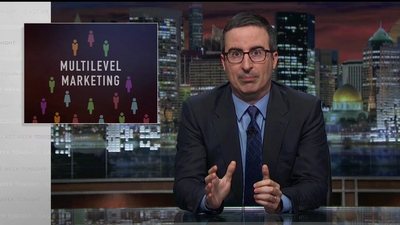 Multilevel marketing companies claim to be legitimate businesses, but some seem awfully…pyramid…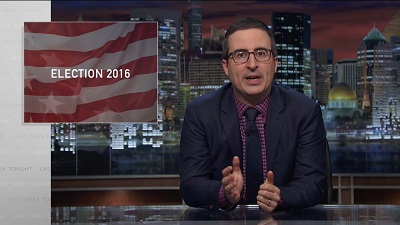 Donald Trump will be the next president of the United States. How did we get to this point? And…