Donald Trump spreads a lot of false information thanks to his daily consumption of morning cable…
Vladimir Putin is known as a ruthless leader and master manipulator. John Oliver enlists a group of…
John Oliver Talks Health Care: Last Week Tonight explores why Congressional Republicans' proposed…
John Oliver sits down with the Dalai Lama to discuss China, the conditions in Tibet, and horse milk.
The Republican health care bill could leave many Americans without affordable coverage. Last Week…
Donald Trump's federal budget plan proposes large funding cuts with largely negative consequences.…
Under federal law, even legal marijuana is illegal. John Oliver explains why conflicting drug laws…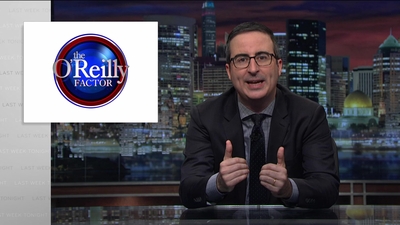 Lawmakers often reshape voting districts to shift the balance of political power. That's unfair to…
2017 French presidential election, Sean Spicer Hitler–Assad controversy, Political positions of…
Main story: Ivanka Trump and Jared Kushner; plus, North Korean missile tests and the Turkish…
Equal access to online information is once again under serious threat. John Oliver encourages…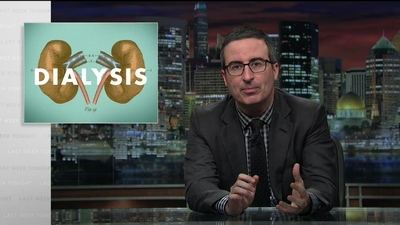 Main segment: Dialysis and DaVita Other segments: Dismissal of James Comey, Bill English.
Main segment: Stupid Watergate Other segments: Donald Trump's disclosure of classified information…
Main story: U.S. pullout from the Paris Agreement; plus, London terror attacks; the week in Putin;…
Main story: U.K. elections and Brexit with special appearance by Lord Buckethead; plus, "Stupid…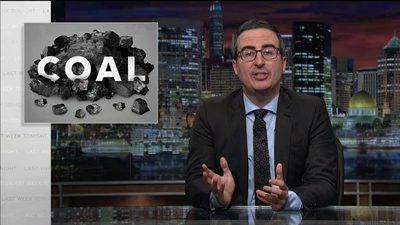 Main story: coal industry; plus, the American Health Care Act bill; 'And Now: Things People's…
Main story: vaccines; plus, Trump on Comey tapes; health-care bill update; And Now: The Ongoing…
Main story: Sinclair Broadcast Group's conservative takeover of local TV news; plus, Trump's travel…
Main story: Alex Jones; plus, Trump Transgender military ban; Sen. McCain's dramatic Obamacare…
Main story: Trump's plan to hire 5,000 more Border Patrol agents could lead to corruption and…
Main story: As nuclear tensions continue to escalate between the U.S. and North Korea, LWT enlists…
Main story: Nuclear waste poses a serious threat to public health if it's not stored in a safe…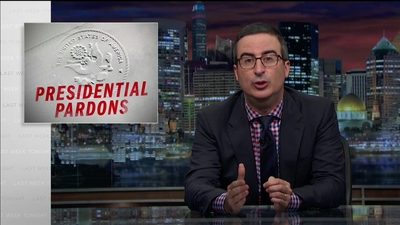 Main story: Joe Arpaio; plus, Trump's democrat deal; DACA; And Now: What the NFL Will and Will Not…
Main story: Corporate consolidation; plus, Trump's NFL comments; Price and Mnuchin scandals; And…
Main story: Forensic science flaws; plus, Trump's response to Puerto Rico; tax reform plan; And…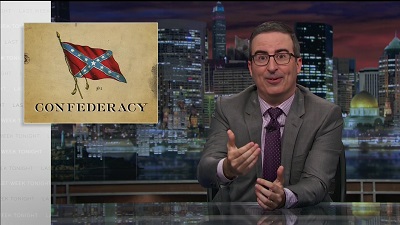 Main story: Confederate symbols are still celebrated despite the ugly history they symbolize; plus,…
Main story: Equifax; plus, Harvey Weinstein scandal; Trump's latest strikes at Obamacare and the…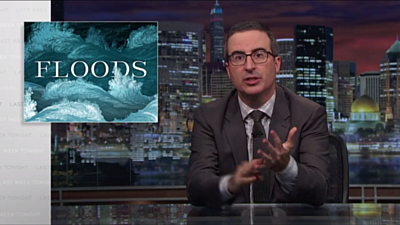 John Oliver explains why our federal system for financing flood recovery perpetuates a pattern of…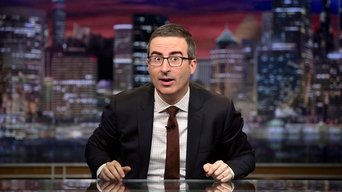 State and local governments offer large financial incentives to attract employers to their part of…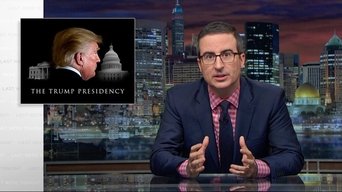 One year after the presidential election, John Oliver discusses what we've learned so far and…