7.47
Lip Sync Battle is already a huge viral sensation. Now Spike is taking it to the next level with its very own show, hosted by LL Cool J and with colorful commentary by social media maven and supermodel co-host, Chrissy Teigen. Each episode will feature two A-list celebrities like you've never seen them before - synching their hearts out in hysterically epic performances. The mic is off, the battle is on!
Returning series


Reality TV Show created in 2015 by Jimmy Fallon.
The show consists of 5 seasons and 75 episodes.
It's a battle for the ages as Serayah ("Empire") takes on Rotimi ("Power")
British artists Charli XCX and Rita Ora battle it out as pop icon Boy George serves as the DJ.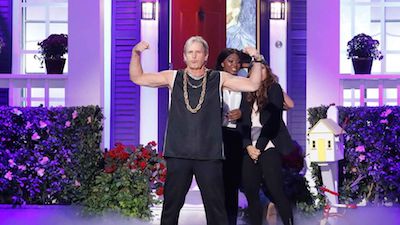 Singer songwriter Michael Bolton takes on SNL's own Pete Davidson.
Actresses Anne Hathaway and Emily Blunt faced off in The Devil Wears Prada and now they're back for…
The star of "The Office" challenges a real musical theatre diva to an outrageous fake sing-off.…
The host of The Tonight Show Jimmy Fallon gets in the ring with professional actor, producer and…
Trailer
Seasons
Posters
Similar TV Shows