7.69

Comedy show duo Matt Lucas and David Walliams take you on a hilarious journey around Britain and the lives of the "normal", everyday people that inhabit that sceptered isle.
Ended


TV series created in 2003 and concluded in 2005 by Matt Lucas, David Walliams.
The show consists of 3 seasons and 20 episodes.
• Vicky Pollard demands billions from her newsagent after claiming she's won the lottery. • As…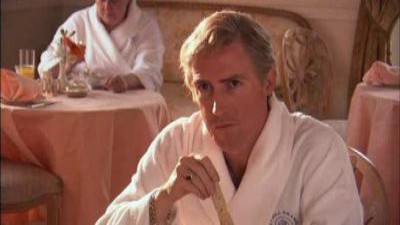 • Bubbles bumps into her ex-husband and his new wife at the health spa. • Lou and Andy visit an…
• Vicky Pollard stealing Pic'n'Mix sweets. • Emily and Florence cycle and stop off at a tea shop.…
Seasons
Posters
Similar TV Shows