8.3

Lucifer, the original fallen angel, is bored and unhappy in Hell and decides to retire to Los Angeles and open an upscale nightclub. After a murder takes place outside his club, he meets an intriguing homicide detective named Chloe, and partners up with her to solve cases.
Returning series


TV series created in 2016 by Tom Kapinos.
The show consists of 3 seasons and 57 episodes.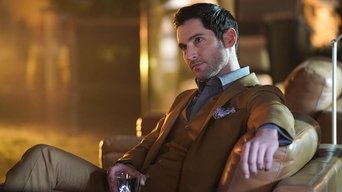 Lucifer's dad creates an alternate dimension in which Lucifer now lives in a world where he not…
Lucifer and the team investigate the murder of a child psychiatrist, while Ella thinks about a big…
Shocked by someone's death, Chloe, Lucifer and the rest of the team work together to investigate…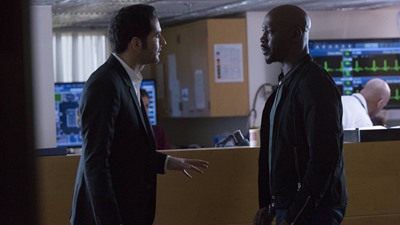 Lucifer must find the antidote to the Professor's poison before it kills Chloe. He travels to hell…
Guilty and self-destructive, Lucifer clashes with Chloe during an investigation, leading her to…
Charlotte is determined to get Lucifer to leave Earth by turning Chloe against him. Meanwhile,…
Trailer
Seasons
Posters
Similar TV Shows