8.02
Grandson of the famous French thief Arsene Lupin, Lupin the 3rd is the world's most accomplished thief, traveling all over the globe to steal the most exotic treasures. A master of disguise and of intricate planning, he is assisted by surly gunman Jigen and silent samurai Goemon. He triumphs easily over Interpol Inspector Zenigata's attempts to trap him, but is continually challenged by Fujiko, his sexy and mysterious rival, but sometimes ally.
Returning series


TV series created in 1971 by Kazuhiko Katō.
The show consists of 5 seasons and 278 episodes.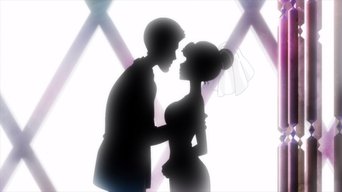 PeopleLog has stirred doubts within Goemon about whether Lupin sees him as an equal partner, but he…
Lupin and the gang aim to steal the plans for a new computer. In their way is a man skilled with…
The Hida Speedway has been completed and Lupin is looking to take top prize at the first race.…
Lupin and Fujiko successfully pull off a heist; that is, until Zenigata manages to shoot Lupin with…
Seasons
Posters
Similar TV Shows