8
In 1946, Peggy Carter is relegated to secretarial duties in the Strategic Scientific Reserve. When Howard Stark is accused of treason, he secretly recruits Peggy to clear his name with the help of his butler, Edwin Jarvis.
Peggy is cornered and more vulnerable than ever as Leviathan makes their move against her. As the…
Peggy is finally trusted with a mission and calls upon her trusted Howling Commandos squad for…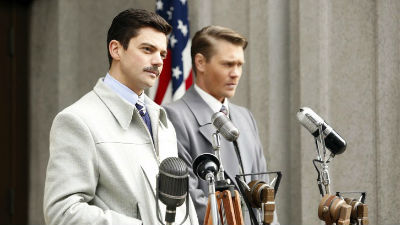 Peggy faces the full fury of Leviathan, as Howard Stark makes his return.
Seasons
Posters
Similar TV Shows