7.5
Agent Phil Coulson, seen in action in Marvel's The Avengers, assembles a team of top S.H.I.E.L.D. (Strategic Homeland Intervention, Enforcement and Logistics Division) agents to investigate bizarre threats.
Coulson's life or death is the challenge the team finds themselves in, as the wrong decision will…
Daisy's future as the destroyer of worlds could take a critical change.
A newly determined Talbot takes Coulson to meet the enemy and attempts to avert Earth's destruction.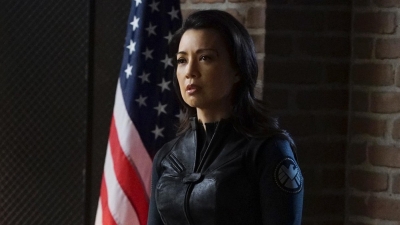 As more LMDs infiltrate S.H.I.E.L.D., suspicion begins to turn to paranoia among the members of…
S.H.I.E.L.D. puts everything on the line to survive a war that blurs the line between friend and…
After her dramatic rescue from another planet, Simmons is still reeling from her ordeal and reveals…
Trailer
Seasons
Posters
Similar TV Shows