5.31
The epic story of the royal family including Black Bolt, the enigmatic, commanding King of the Inhumans, with a voice so powerful that the slightest whisper can destroy a city. After the Royal Family of Inhumans is splintered by a military coup, they barely escape to Hawaii where their surprising interactions with the lush world and humanity around them may prove to not only save them, but Earth itself.
Returning series


TV series created in 2017 by Scott Buck.
The show consists of 1 season and 8 episodes. The Royal Family returns to Attilan and comes face-to-face with Maximus. Can a truce be reached or…
Gorgon and Karnak take on Auran and her army.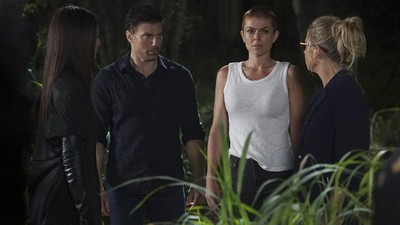 On the run from Auran's forces, Black Bolt and Medusa reluctantly work with Louise to help locate…
The Royal Family returns to Attilan and comes face-to-face with Maximus. Can a truce be reached or…
The Inhumans desperately search for each other in the wake of Maximus' coup; They must learn who…
Trailer
Seasons
Posters
Similar TV Shows