8.2
A former superhero decides to reboot her life by becoming a private investigator.
Returning series


TV series created in 2015 by Melissa Rosenberg.
The show consists of 2 seasons and 14 episodes. Jessica and Luke get help from someone else in the neighborhood. Kilgrave gears up for a major test…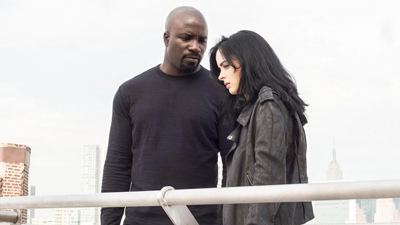 The hunt for Kilgrave reunites Jessica with Luke. Trish receives some unexpected information about…
Just when Jessica has Kilgrave right where she wants him, Hogarth's involvement complicates the…
Jessica experiences a strange homecoming courtesy of Kilgrave. Hogarth's conflict with her…
A discovery has the potential to change the entire game -- if Jessica can refuse Kilgrave's offer.
Trailer
Seasons
Posters
Similar TV Shows