8.89

Revealing the dark truth that aviation safety improves one crash at a time, Mayday investigates legendary aviation disasters to find out what went wrong and why. Based on cockpit voice recorders, accident reports and eyewitness accounts, every episode also features interviews, state-of-the-art CGI and gripping reenactments.
Returning series


Documentary TV Series created in 2003 by Bernard Vaillot, Andre Barro.
The show consists of 19 seasons and 180 episodes. On 20 December 2008, Continental Airlines Flight 1404 veers off the side of the runway, skids… On 14 September 2008, Aeroflot Flight 821 crashes into a ravine next to a railway line while on… On 31 March 1995, TAROM Flight 371 banks steeply to the left and crashes into a field shortly after…
Air France Flight 8969 (AF8969, AFR8969) was an Air France flight that was hijacked on December 24,…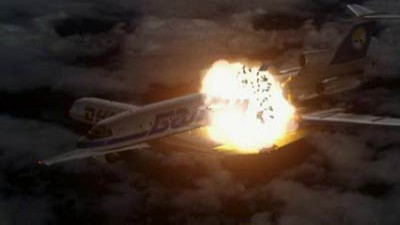 American Airlines Flight 965 was a scheduled flight from Miami International Airport in Miami,…
Shortly after leaving London Heathrow airport in December 1988, Pan Am flight 103 exploded above…
Trailer
Seasons
Posters
Similar TV Shows