From within the walls of a maximum-security prison to the outer atmosphere of the earth, Season nine explores new worlds and mystifying cases. 1903 begins with Detective Murdoch, Dr. Julia Ogden, Inspector Brackenreid and Dr. Emily Grace still reeling over the arrest of Constable George Crabtree. Then a shocking death brings great change to the world of Station No. 4. Through it all, Murdoch and his colleagues continue to solve the unsolvable, coming face-to-face with everything from an impossible bank robbery to a threat to destroy Canada, confronting each case with wit, wisdom and innovation. The team also welcomes a new addition, Rebecca James, a recent arrival in Toronto and young woman of humble origins who Dr. Ogden takes under her wing. Season nine upholds the series' tradition of bringing historical figures to Toronto, including the likes of Mark Twain, Lucy Maud Montgomery and Prime Minister Wilfred Laurier.
While Crabtree serves time for the murder of his sweetheart's husband, Murdoch investigates an…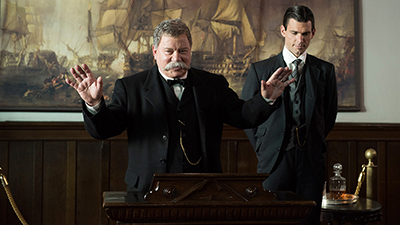 Murdoch and his colleagues must protect the safety of author Mark Twain after he stirs up…
It is the eve of Dr Grace's departure for England, when a young suffragette is murdered. Murdoch is…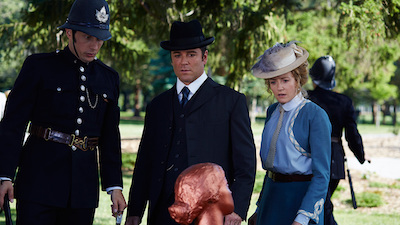 When statues made from the bodies of naked women are discovered, Murdoch suspects a serial killer…
Murdoch's investigation into a secret space program that could incite war between the U.S. and…
Murdoch investigates the poisoning of an anti-prohibition politician while Margaret Brackenreid…
When a childhood friend from wilderness camp alerts Murdoch to imminent danger, they travel to…
After a student dies mysteriously in a professor's opium den, Crabtree helps Ogden and Rebecca…
While applying for a loan to build his dream home for Ogden, Murdoch finds himself in the midst of…
Murdoch believes that an Arctic explorer is withholding information about a crew member's death.
While investigating a golfer's murder, Murdoch becomes obsessed with the game.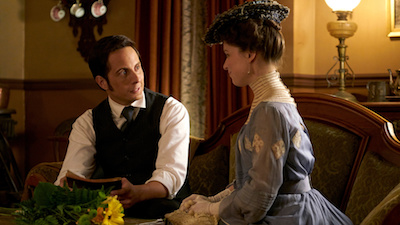 The electrocution of an elderly groom leads Murdoch to suspect a black widow, while Crabtree meets…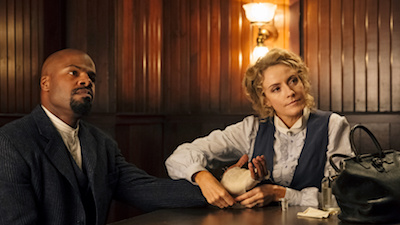 Murdoch is pressured by the new Chief Constable to make an expedient arrest in the murder of a…
Murdoch and the team investigate a grisly murder linked to a feral young woman.
When a reporter investigating conditions at a workhouse is murdered, Murdoch goes undercover to…
Murdoch and Brackenreid unwittingly put their careers at risk when they investigate high-level…
After a man is shot during a burlesque performance at the infamous Star Room, Murdoch, Ogden and…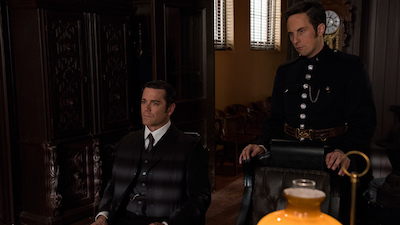 Murdoch and Ogden's lives are threatened by the return of a dangerous adversary.