7.6
My Family is about the life of the Harpers, a fictional middle-class English family, who live in 78 Lancaster Road, Chiswick, London. Ben, a dentist, and Susan, a tour guide who later works for an art gallery, have three children, Nick, Janey and Michael, all of whom cause problems in their own way. While Susan is a control freak, Ben prefers to leave the children to it and tries not to get involved.
Ended


TV series created in 2000 and concluded in 2011 by Fred Barron.
The show consists of 11 seasons and 114 episodes.
When Susan finds that Janey doesn't trust her, she lets her have a teenage party alone while she is…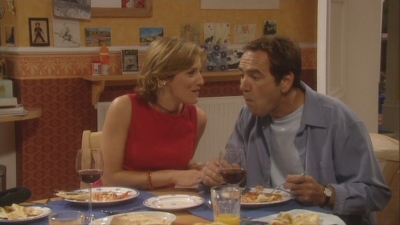 A French exchange student causes havoc with the Harper men. Nick joins a science experiment.…
Janey returns to the Harper household for Christmas, but with some shocking news... she's pregnant!…
Seasons
Posters
Similar TV Shows