8.31

So exactly how hard is it to find a needle in a haystack, anyway? And can water dripping on your forehead really drive you nuts? Those are the kinds of questions, myths and urban legends that are put to the test in this humorous series to find out which ones hold water (and keep it from dripping on your forehead and driving you insane).
Ended


Reality TV Show created in 2003 and concluded in 2016 by Peter Rees.
The show consists of 28 seasons and 526 episodes.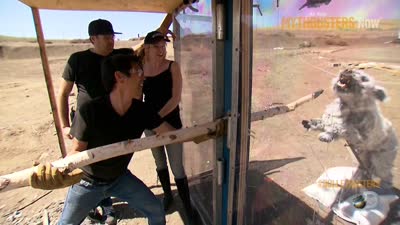 Firearm cliches; firing a bent-barreled shotgun; firing a gun in space; dropping a gun in a deep…
Firearm cliches; firing a bent-barreled shotgun; firing a gun in space; dropping a gun in a deep…
Let it snow, let it snow, let it snow! It's all about pure powder and the MythBusters team is ready…
Seasons
Posters
Similar TV Shows