 Timothy Dalton searches for wolf habitats in North America to learn more about the animal The history of llamas, alpacas, vicunas and guanacos in South America. The two-hundred-foot walls of ice in Glacier Bay overwhelm the senses, but they also surround the…
This program looks at the varied ways in which life reproduces. Whether a species has one sex, two…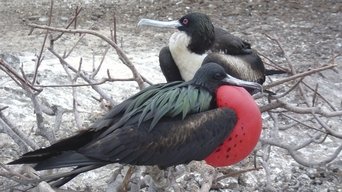 Explores the various influences on mating and courtship, from the sun, the moon and the change of…
Explores the selection process among different species for choosing a mate, whether it's for life… An investigation into the origins of human sexuality and sexual roles. A look at the reproduction process from conception to birth of a wide variety of animals. A look at the parental process of all sorts of earth's creatures. "Nature's Great African Moments" features clips from episodes focusing on the continent and its… "Anima Mundi" offers images of the natural world set to music; "Before It's Too Late" examines… A study of the goshawk, a bird of prey that has been restored to the Scottish woodlands after being… "A Sea Otter Story---Warm Hearts & Cold Water" examines a California aquarium's efforts to raise an… "Toadskin Spell" examines frogs and toads and how the qualities of their skin help them survive…