7.71
When she was a deeply troubled teenager, Nikita was rescued from death row and given a second chance by a secret U.S. agency known only as Division. What they didn't tell her was that she was being trained as a spy and assassin. Having escaped Division, Nikita is seeking retribution and will stop at nothing to expose and destroy their covert operation.
Ended


TV series created in 2010 and concluded in 2013 by Craig Silverstein.
The show consists of 4 seasons and 73 episodes.
Frustrated that MDK is still active, Nikita decides to end it her way. Leaving Michael and the team…
Nikita and Michael invade Division in an attempt to capture Percy. Alex and Sean get caught in a…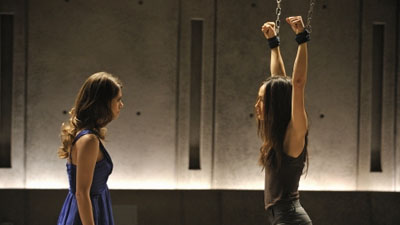 Alex informs Nikita that Division is sending her on her first mission to kill the leader of a crime…
Trailer
Seasons
Posters
Similar TV Shows