7.83
In the near future, a violent battle takes place between the dimension La'cryma (protector of humanity) and the dimension Shangri-La, bent on the annihilation of all space-time. A group known as the Dragon Calvary is dispatched through space and time, searching for the only thing that can stop the invasion: the Dragon's Torque. In the present, twelve-year old Haruka and her friend Yuu, are contemplating running away from home when they meet a member of the Dragon Calvary named Karasu (Crow). He believes that Haruka possesses the Dragon's Torque and claims to be Yuu from fifteen years in the future...
Ended


TV series created in 2005 and concluded in 2006 by Hiroshi Ônogi.
The show consists of 1 season and 24 episodes.
During summer break, a couple of friends decide to play a test of courage by hunting down a rumored…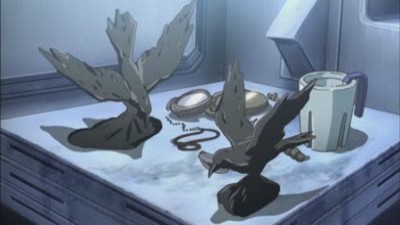 Haruka may be in a bit more trouble than she expected. It is not only the two dragon knights that…
Atori, Tobi, and Isuka, travel onto the present time-space in order to destroy Haruka.
Posters