After six seasons, the residents of the enchanted forest face their greatest challenge yet as The Evil Queen, Captain Hook and Rumplestiltskin join forces with a grown-up Henry Mills and his daughter Lucy on an epic quest to once again bring hope to their world and ours. Along the way, new fairy tale characters and old search for true love, find adventure and once again take sides in the struggle of good against evil, as classic tales are once more twisted and reimagined.
Henry leaves Storybrooke in search of his own story. Years later in another realm, he encounters a…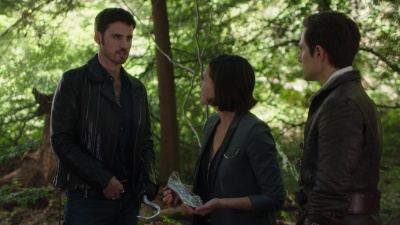 When Henry finds himself in trouble, he calls upon his Storybrooke family for help, and together…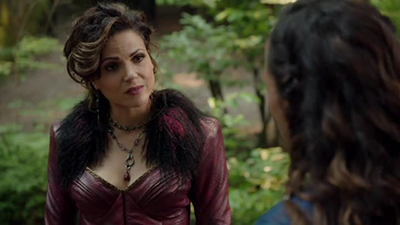 When Cinderella finds herself staring danger in the eye, she receives help from an unlikely source.…
It's Halloween in Hyperion Heights and Victoria forces Ivy to take Lucy trick-or-treating.…
Tiana seeks help from a traveling soothsayer, the iconic Dr. Facilier, in an attempt to save her…
Feeling like a third wheel as Henry and Cinderella's relationship strengthens, Regina is surprised…
In pursuit of revenge, Hook seeks a dark and powerful magic, but an encounter with Rapunzel could…
In an attempt to prevent a distressed Alice from running away, Henry and Ella follow her into…
Victoria strikes a deal with Weaver in an attempt to free herself from jail and wake Anastasia, but…
When Drizella threatens the realm with a dark curse, Henry and Ella take extreme actions to protect…
Eager to harness her burgeoning magical skills, Robin engages in a risky relationship with Mother…
On the day of Tiana's coronation, a confrontation with Dr. Facilier compels her to take a trip…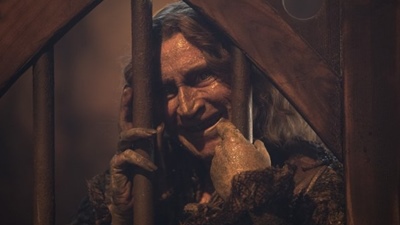 Rogers strikes a deal with Eloise despite Tilly's fair warning. Ivy struggles to find herself after…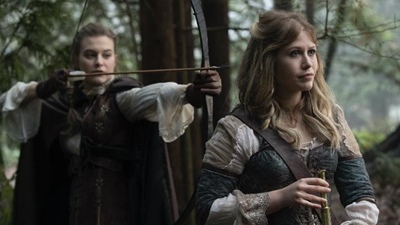 Rogers works to prove Tilly's innocence in the case of the Blind Baker's death, while Ivy attempts…
When the Candy Killer attacks, Ivy will have to risk what remains of her family, while Jacinda and…
Henry grapples with an important decision when a job prospect in New York threatens to take him…
Kelly comes face-to-face with The Candy Killer after someone she loves is taken hostage. Meanwhile,… Series Finale.