pon entering the Grand Line, the ship is swallowed by a giant whale, inside of which they discover…
After hearing the story of Laboon the whale, Luffy comes up with a clever solution to his problems.…
Luffy and friends arrive at Whisky Peak, a town of pirate-lovers who hold them a feast.
Zoro battles a hundred members of Baroque Works, and discovers there is more to them than meets the…
Luffy, who does not realize the town is full of bounty hunters, engages in a battle with Zoro after…
Luffy's crew manages to become targets of Crocodile, one of the Shichibukai, and decide to help…
As Luffy and his crew are sailing in the Grand Line, Koby and Helmeppo are stuck doing odd-jobs for…
Vice Admiral Garp mentors Koby and Helmeppo to become marines.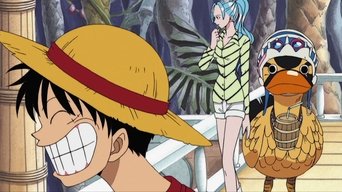 Luffy and friends land on Little Garden, a prehistoric island inhabited by dinosaurs and giants.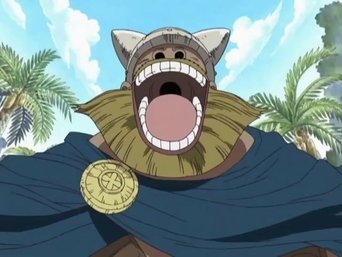 Nami and Usopp meet a giant named Brogy, while Luffy and Vivi encounter Brogy's rival, Dorry. The…
Dorry, critically injured by exploding ale, blames the Straw Hats. Luffy is enraged that someone…
Luffy tries in vain to convince the injured Dorry not to fight Brogy. The Officer Agents who…
Having subdued the giants, Baroque Works makes their move. Mr. 3 introduces Zoro, Nami, Vivi, and…
Luffy attempts to rescue his friends but only accelerates the deadly waxing process. To make…
Usopp frees Luffy from Miss Goldenweek's control. With Karoo's help, Usopp and Luffy rescue the…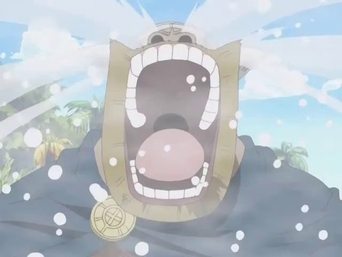 After having a pleasant chat with Mr. 0 and encountering the "Unluckies", Sanji retrieves an…