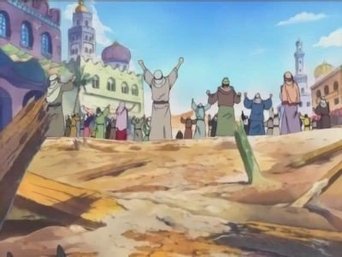 Crocodile appears to stop rampaging pirates. Luffy and his crew meet Mr. 2 Bon Clay who shows off…
Luffy separates from the rest of the crew, right after arriving at Alabasta's port city of…
While in Nanohana, the Straw Hats encounter Smoker and Tashigi. A powerful pirate named Portgas D.…
Ace fights Smoker while the Straw Hats run for their ship. Luffy reunites with his brother, who…
Ace decides to travel with the Straw Hats, as he is hunting for a man known as Blackbeard.
After leaving Erumalu, the Straw Hats plus Vivi & Ace continue through the desert, facing the…
Nami and Vivi found themselves an easier way to travel in the desert and leave all men behind.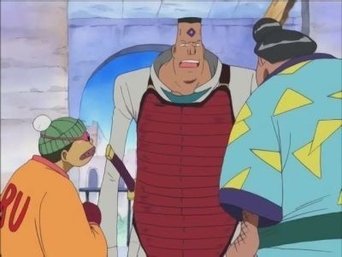 After hearing that a small village has fake Rebel Army bodyguards that have been keeping peace,…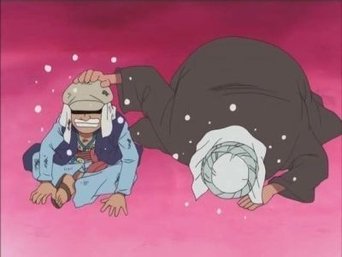 Still trekking through the Alabasta desert, the crew beats up a giant desert scorpion for lunch,…
Ace fights against a bounty hunter, who claims to have defeated Blackbeard, although this was a…
Zoro, Chopper and Luffy manage to get themselves lost and stumble across some huge underground…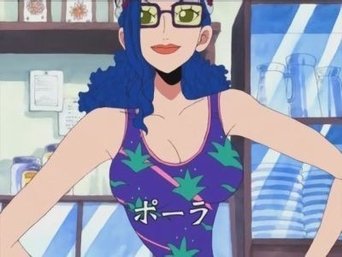 Baroque Works plan starts to take effect, and for that, the Number Agents gather to meet Mr. 0.…
In Yuba, Luffy learns that Toto was entrusted by Cobra to watch over the land and figures out a way…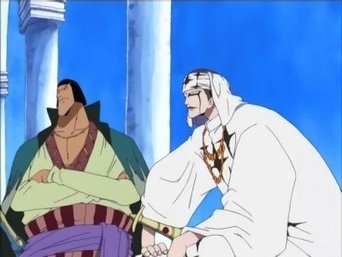 After the struggle, Vivi decides to go after Crocodile with the Straw Hats. The crew travels to…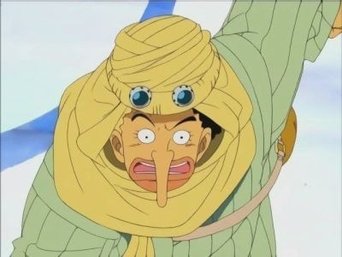 Most of the Straw Hats, along with Smoker, are trapped by Crocodile. Vivi reunites with the royal…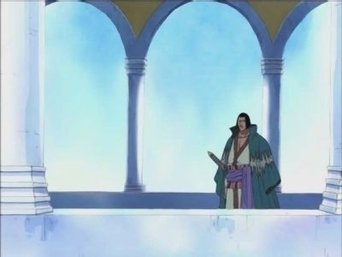 Baroque Works' plan to take over Alabasta is set in motion.
Most of the Straw Hats are helplessly trapped as Vivi tries desperately to get the key to their…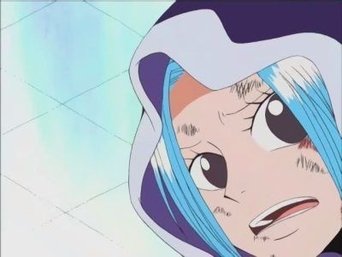 The identity of "Mr. Prince" is revealed.
After escaping from Rain Dinners, the Straw Hats and Vivi cross the desert to Alubarne, where the…
Luffy is left for dead by Crocodile, but is helped by the mysteríous Miss All-Sunday. The rest of…
The revolution is on the verge of starting and the crew comes out with a plan that could stop it.
Vivi tries to call out to the Rebel Army, but fails because of a Baroque Works infiltrator in the…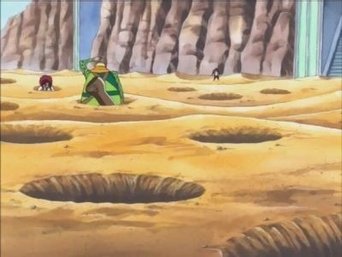 Things look hopeless for Usopp & Chopper as they continue to suffer from every attack that the Mr.4…
Albeit severely beaten and bruised, Usopp and Chopper have finally defeated the Mr.4 team. However,…
Though Mr. 2 discovers Sanji's weakness, Sanji still defeats his opponent after an evenly-matched…
Nami faces off against Miss Doublefinger and tries to figure out her new weapon that Usopp made,…
While Crocodile reveals to Vivi about the ancient weapon Pluton, Nami attempts to defeat Miss…
While Miss. Doublefinger's fight with Nami was challenging, Zoro is having an even more difficult…
When Vivi reveals Crocodile's plan to Koza, he attempts to stop the fighting, but is shot.…
As Koza tries to stop the Rebel Army, both sides are once more fighting due to the intervention of…
Luffy fights Crocodile with more success this time by using water, but still loses this round.…
Crocodile joins Robin in the tomb, and orders her to translate the Poneglyph. Robin tells him that…
Luffy fights with Crocodile by using blood on his fists. Meanwhile Vivi finds the bomb, and calls…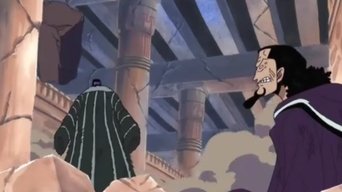 Vivi finds the bomb inside of the clock tower, but the Mr. 7 pair of Baroque Works are there to…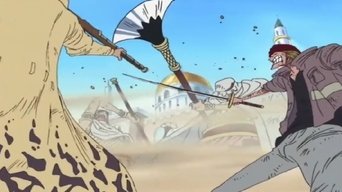 Luffy defeats Crocodile by punching him through solid bedrock. When Crocodile falls, the rain-drops…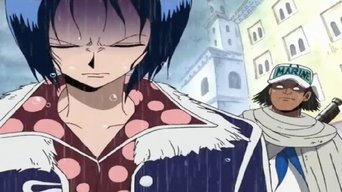 Now that the battle has ended, the outcome is tallied. Igaram appears with proof of Cobra's…
Luffy is rescued from the collapsed tomb where he fought Crocodile and brought into Cobra's palace…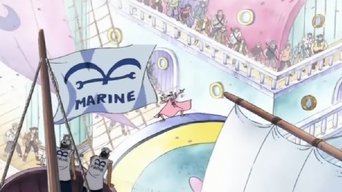 It's the day for Vivi's speech and her decision whether or not to continue to be with the Straw…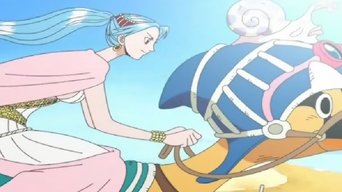 The Marines fail again to catch the Straw Hats. After escaping from Marines, Nico Robin (Ms. All…