8.68
OZ is set deep inside the Oswald Maximum Security Prison, in an experimental unit known as Emerald City. Em City focuses on prisoner rehabilitation over public retribution. There's one set of rules from the outside looking in, and another once you're inside. Every group - Muslims, Latinos, Italians, Aryans - stick close to their mutual friends and terrorizes their mutual enemies.
Ended


TV series created in 1997 and concluded in 2003 by Tom Fontana.
The show consists of 6 seasons and 56 episodes.
Robson and Hoyt tell Rev. Cloutier to back off of Schillinger. Schillinger and Beecher have their…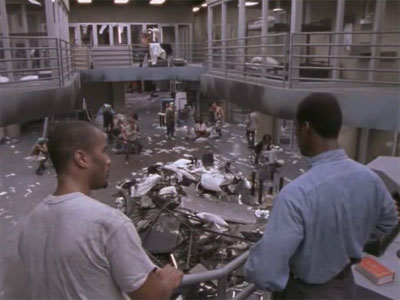 Beecher is released from the hole and Schillinger is left eyeless and weak. A riot breaks out after…
Ryan and Howell get frisky. After leaving the hole and apologizing to Busmalis for the stabbing…
Trailer
Seasons
Posters
Similar TV Shows