8.21
Penny Dreadful is a frightening psychological thriller that weaves together the monsters of classic stories. The explorer Sir Malcolm Murray, American gunslinger Ethan Chandler, Miss Vanessa Ives and others unite to combat supernatural threats in Victorian London. They encounter some of literature's most terrifying characters, including Dr. Frankenstein, Dorian Gray, the Wolfman and iconic figures from the novel Dracula.
Ended


TV series created in 2014 and concluded in 2016 by John Logan.
The show consists of 3 seasons and 29 episodes.
Vanessa convinces Dr. Seward to use hypnosis to take her back in time, and discovers what really…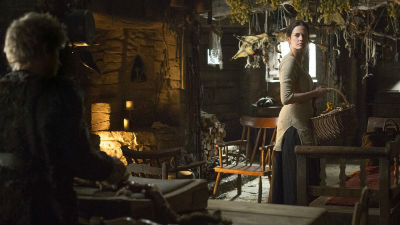 In a flashback, Vanessa meets The Cut-Wife, who teaches her how to harness her powers. Isolated at…
Vanessa has to use all of her strength to try and defeat the demon.
Trailer
Seasons
Posters
Similar TV Shows