Ash's journey to the top of the Indigo League continues—but will his friendship with fellow Pokémon League competitor Richie endanger his chances? With his Kanto journey completed, Ash finds there's still plenty to see and do when Professor Oak sends him and his friends to the Orange Islands. Brock falls head-over-heels for the attractive Professor Ivy and decides to stay with her, leaving Ash and Misty alone as a dynamic duo—at least until they meet intrepid Pokémon watcher Tracey Sketchit!
Following the completion of the Pokémon League, Ash is back home in Pallet Town. Professor Oak and…
The gang stop at a convenience store to pick up enough food and supplies to last them the year's…
They are on the island, and they are searching for Professor Ivy. They find some girls and ask them…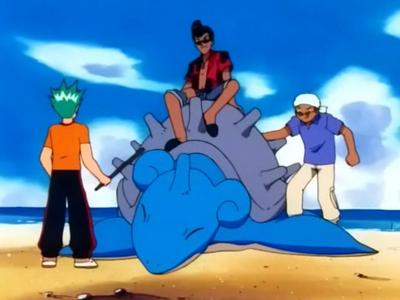 After picking up the "GS Ball" from Professor Ivy, Brock decided to stay on the island so Ash and…
Ash, Misty and their new friend, Tracey, are on a new adventure exploring the Orange Islands as Ash…
The group are headed towards Mandarin Island on Lapras. When they arrive there, they see a person…
While riding around the Orange Islands on his Lapras, Ash finds a mysterious message in a bottle,…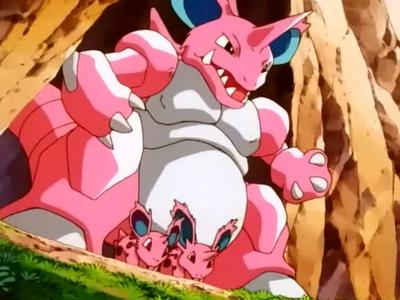 A raging whirlpool whisks our heroes to top-secret Pinkan Island, a magical place where sheer…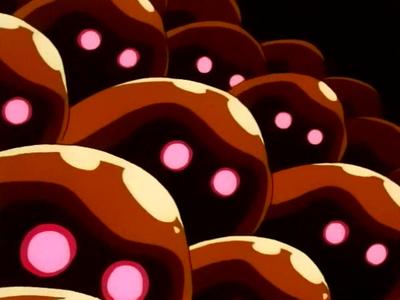 Aboard Lapras, the group follows a news crew to an uninhabited island, where a scientific…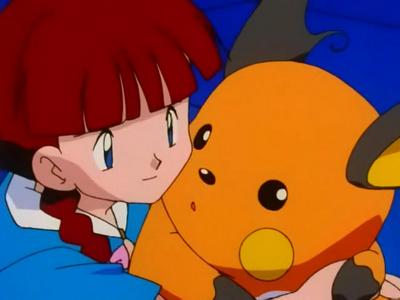 Ash, Misty, and Tracey buy tickets to the Pokémon Showboat, a wonderful carnival where Pokémon can…
While Pikachu, Togepi and Psyduck are sleeping on Lapras' back, Psyduck slips off and into the…
As the group continue through the Orange Islands, they notice a Nurse Joy whizzing by in a kayak.…
They land on Navel Island, where Ash plans on earning his 2nd Orange League badge. They see a guy…
While Ash and friends are still discovering new islands, they come upon the seven "Grapefruit…
Ash, Tracey and Misty find more excitement than they bargain for when they reach their next…
Team Rocket has engine trouble and lands on an island where the natives are waiting for the "Great…
They land on another island known for all the bug Pokémon you can catch. Misty is afraid to go…
In an attempt to cheer up, the group head to a small island hoping to find some new things to do.…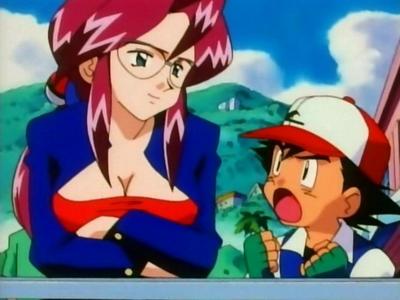 Ash, Misty and Tracey are on Mandarin Island where Ash has just won three battles in a row. But, he…
Our heroes are on their way to Trovita Island when they come across two Pokémon trainers who…
Ash's group continuing on toward Trovita island find themselves tiring from the long walk. A storm…
Ash and the group have finally made their way to the city of Trovitopolis, which should lead them…
Floating their way to Trovita Island on Lapras, they spot a girl drowning by a whirlpool. Misty…
Pikachu and Meowth got bound together and lost in the middle of an island.
Ash, Tracey and Misty are sailing along on Lapras when they almost crash into another Pokémon…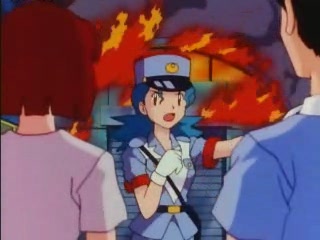 Our heroes try, but are unable to extinguish a dangerous fire, until the local fire brigade - a…
Ash and friends meet Gulzar.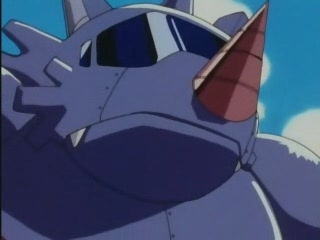 Ash and co are headed towards the next island for the next gym to win the next badge. Ash is…
Continuing to float through the water on Lapras, the group encounter a large school of Magikarp…
Ash and Pikachu stand at the edge of a rock by the water, all excited about the upcoming battle,…
The episode starts with Ash, Misty, Tracey, and Pikachu riding on Lapras. Ash is talking about…
As if a gym battle with a Dragonite isn't challenge enough for one day, Team Rocket secretly…
It's piracy on the open seas and Ash and friends must rescue a local school of Lapras from would-be…
Ash, Misty, and Tracey are on their way back to Pallet Town when they reach and island where a…
Ash returns home, where he is pleasantly surprised by an old friend. Unfortunately he faces a new…
An errand of Professor Oak's sets Ash on the road once again, but first he must face his old…