The Orange League beckons and Ash answers the call, taking on the Orange Crew and their leader, Drake. Upon returning to Pallet Town, Ash and Misty reunite with Brock and set out on the next stage of their Pokémon journey—the Johto region! Though he still has an errand to run for Professor Oak, Ash jumps with both feet into the Johto League, taking on a couple of Gym Leaders and adding Pokémon like Totodile and Chikorita to his team.
Ash begins his journey in Johto, a region largely unexplored and populated with Pokémon entirely…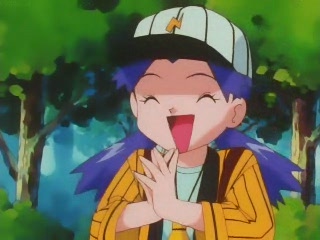 In Pokémon battle, Ash soundly defeats an ambitious young trainer, who runs away dejectedly. Before…
Ash and friends discover a forest where Pinsir invaders are causing heavy deforestation.…
Ash and friends are fortunate enough to stumble into a small valley where Donphan are used to…
Who would be foolish enough to brave a thick forest in the dead of night without a Hoothoot guide?…
Upon finally making their way out of the forest, Ash, Misty and Brock find themselves at the…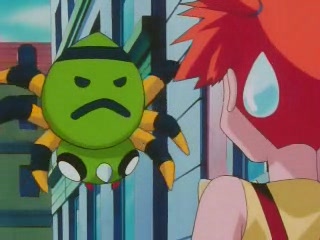 Our heroes make their way to Cattailia City, a town recognized for its magnificent buildings. A…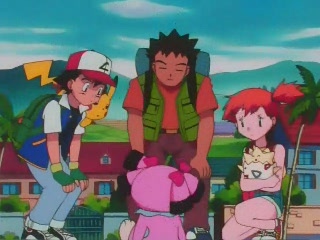 While walking through the middle of town, our friends notice that it is full of huge mansions.…
Brock saves a lost and frightened Stantler fawn and carefully nurses it back to health before…
Ash encounters a wild Chikorita and engages it in battle, thinking to add it to his team, but as…
Professor Oak's errand - to deliver the mysterious GS Ball to a Pokéball expert - is interrupted…
When Team Rocket attacks Ash and his friends, a brave young Trainer and her flock of Ledyba come to…
Team Rocket can't believe their luck when the Blissey employed in a Pokémon Center willingly gives…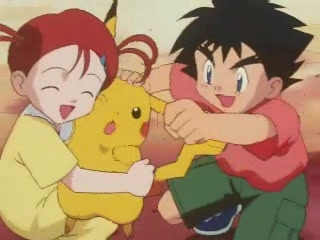 As Ash, Misty and Brock are walking through town looking for the Violet City gym, a little girl and…
As our heroes stare in amazement at the Violet City gym, Jessie and James, in a rather pathetic…
Cute and cuddly is one thing, but a bawling Marill is too much even for Misty. When all Misty's…
Team Rocket's most recent super vehicle, the Arbotank, is their ticket to world domination - until…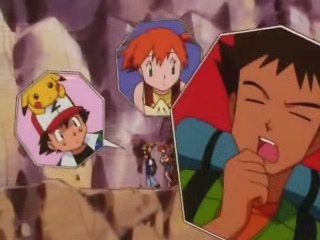 When Ash hears of the nearby Charicific Valley, he is sure a quick trip would be just the thing to…
The annual Sunflora contest is only a day away and yet our heroes' new friend and Sunflora Trainer…
Ash is battling some kid in the neighborhood he was in. Ash used Chikorita while the kid used…
Our heroes chance upon a Hoppip, the fluffy 'Cottonweed' Pokémon that is able to drift for miles on…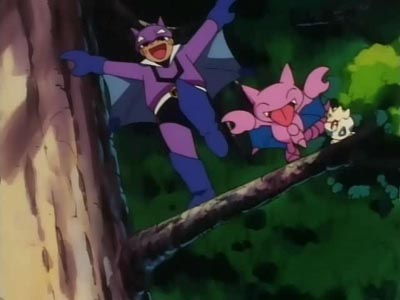 The legendary Gligarman grows old and begins to bend under the weighty task of fighting crime. When…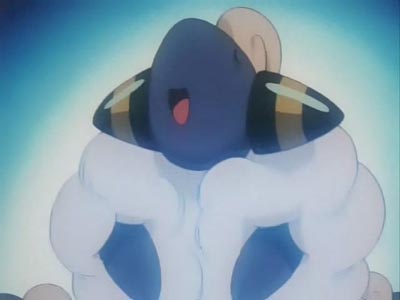 The group meet Mary, a girl who lives on a Mareep farm and wants to compete in the upcoming Mareep…
When the most promising trainee at a Pokémon dojo abandons battle altogether, opting to gather…
Our heroes are walking through a thick forest, Brock thinks there's something wrong with his map…
Ash carelessly makes enemies of the Slowpoke-worshipping residents of Azalea Town, but sees a…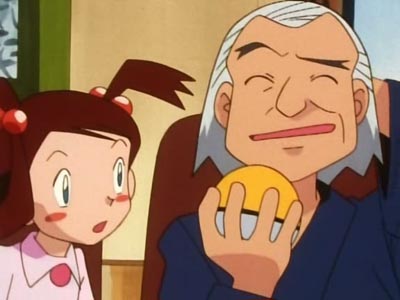 Ash, Misty, Brock and the girl are walking through the woods, the girl explains that getting…
Ash and friends have delivered the GS Ball safely to Kurt and are heading to the Azalea Town Gym…
An inexperienced young Trainer mistakenly scares off his own Farfetch'd. Ash and friends are happy…
At the Pokémon Swap Meet, our heroes befriend a young Pokémon trainer who's having difficulties…
Our friends have stopped at a Pokémon Center. Ash calls Professor Oak, he's going to send his…
Ash and friends enthusiastically volunteer to watch over a troubled trainer's school of Wooper, but…
Passing through a mountain, Ash and friends are once again confronted by the pesky Snubbull that…
Ash and friends befriend a group of wild Houndour.
Ash and Misty's "friendly" rivalry is tested when they both try to capture a Totodile at the same…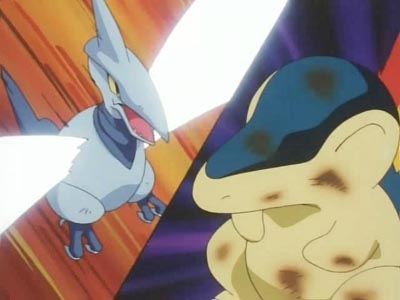 When Ash and friends hear of a virtually undefeatable trainer operating nearby, they seek her out,…
Ash's Totodile falls head over tail for a passing Azumarill, but is still unsuccessful in having…
Ash has his sights set on a rare and brightly-colored Noctowl, but this Pokémon's hypnosis leaves…
When an Ursaring attack leaves Team Rocket and our heroes in compromising positions, compromise…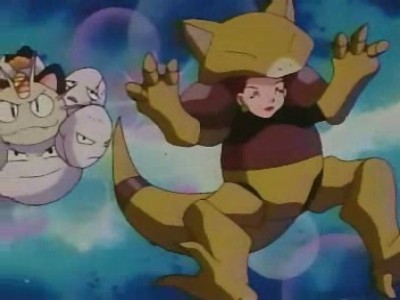 Ash and co. are wandering through a forest, as they slowly make their way to Goldenrod City. They'd…
A Pokémon Fortune Telling boom turns out to be a Team Rocket plot to steal Pokémon from local…