From the sprawling metropolis of Goldenrod City to the icy peak of Snowtop Mountain, the Johto region presents Ash, Misty, and Brock with exciting new adventures—along with a few familiar faces like their old friends Todd, Duplica, and Suzie! Johto's rich past means plenty of Pokémon mysteries for our heroes to solve, and its exciting present means some tough challenges—Ash tackles three more Gyms, while handling competitions like the Pokémon Sumo Conference along the way.
Our heroes have finally reached the next stop on the road to Johto: Goldenrod City! Looking to…
Whitney takes our heroes to her uncle's Miltank farm in the outskirts of Goldenrod City. Here they…
Following his victory against Whitney, Ash and the others sit down to have breakfast at the…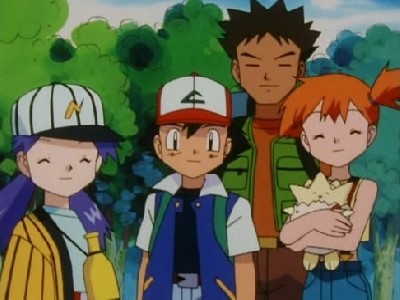 In this episode, Ash meets Casey again and both of them compete in the Bug Catching Contest at the…
In return for passage across a river after a storm has washed out the bridge, Ash and his pals must…
Ash, Misty and Brock have reached the famous Ruins of Alph. Summoned there by a note from Professor…
Just outside of Ecruteak City, our heroes see a flying Pidgey being attacked by a huge Fearow and…
Team Rocket breaks into a castle clinic where Pokemon are used to cure patients and end up throwing…
Walking along a twisted path on their way to Ecruteak City, Ash, Misty, and Brock feel a loud noise…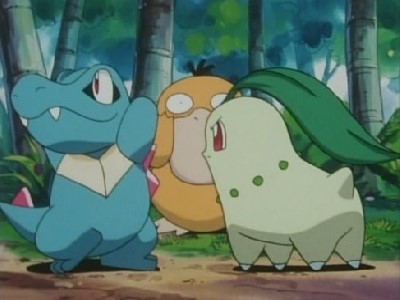 Chikorita, Cyndaquil and Totodile are fighting with each other when they tumble into a passage…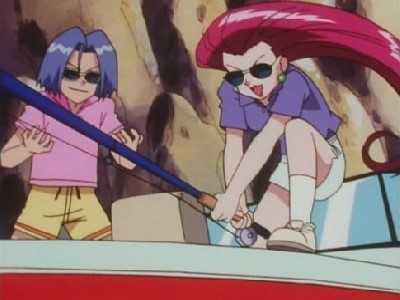 Misty is eager to show off her fishing skills in a competition until she realizes that a rude, but…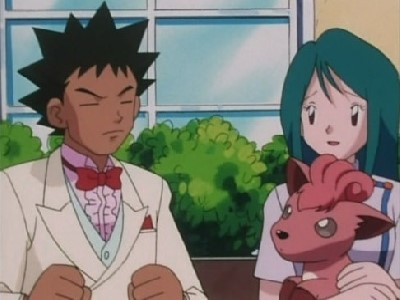 Brock returns the Vulpix to old friend Suzie and together they enter the Pokemon Breeder…
Team Rocket kidnap a number of Shuckle that create natural remedies for ailments. Ash must save the…
After being humiliated by Gary, Ash must accept his help to fight against Team Rocket's new offense.
Ash's group and their new forest patrol friend must work fast to save the Pikachu and Togepi after…
Breaking for lunch at a spot in the forest, our heroes notice a nearby Wobbuffet and begin to look…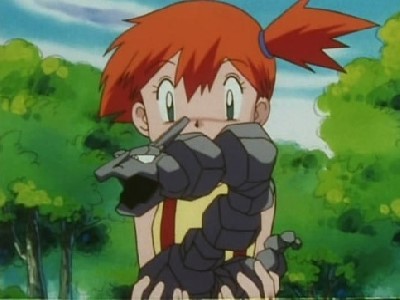 Stopping off at a Pokécenter, the gang looks around for nurse Joy. Suddenly she appears with…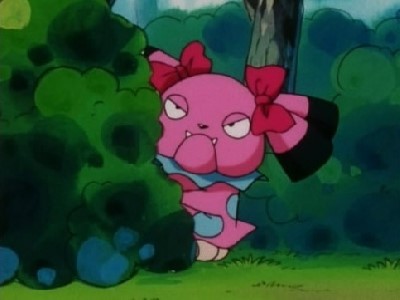 Pampered Pokémon Snubbull ran away into the woods and has evolved into a strong Granbull. It soon…
Ash, Pikachu and Brock take a break by the lake while Misty heads deeper into the forest with…
It's a sunny day on the road to Johto when our heroes encounter a Yanma....a troublemaker of a…
En route to Ekruteak, Ash and company are caught by the sight of a Skiploom racing by. Following…
Catching a sweet scent on the breeze, Ash and Pikachu follow their noses to a nearby apple orchard.…
When Team Rocket attacks our heroes as they travel through a mountain pass, Weezing's Smoke Screen…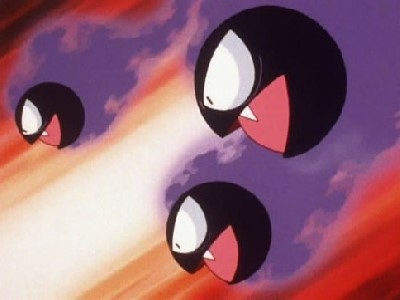 Arriving in Ecruteak, Ash immediately heads to the Gym to challenge it's leader for his next Johto…
The time finally comes for Ash's fourth Gym Battle in the Johto League. In the Ecruteak Gym, he…
Ash and his friends must beat three skilled sisters to prove that they are worthy companions for…
When a flock of Murkrow steal Ash's new earned badges and James' prized bottle cap collection Ash…
Parched from a long desert journey, our heroes are excited to see a promising sparkle in the…
Hearing a rustling sound, Misty awakens to find an adorable Teddiursa that had wandered into the…
It's a small Pokémon world. In their travels, Ash and friends chance upon their old shutterbug…
Continuing with Todd, their search for Articuno, Ash and friends no sooner stop for a snack break…
On their quest to capture Articuno on film, Todd and our heroes run into a frozen Jigglypuff! Ash…
Continuing on their journey to Olivine City, Ash, Misty and Brock find themselves walking along a…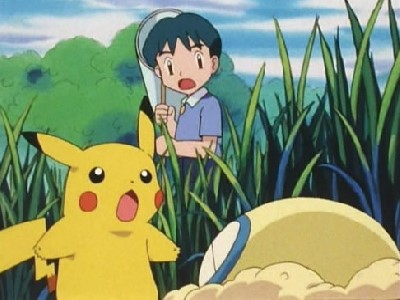 Ash, Misty, and Brock are still journeying toward Olivine City when they come across a boy who…
Knowing our heroes are still en-route to Olivine, Team Rocket lies in wait. Dressed as scientists,…
The morning sun shines brightly upon our heroes and their Pokémon after spending the night next to…
As Ash and company pass through an intriguing little village, they notice a Feraligatr in the midst…
On the long trek to Olivine City, our heroes notice Pikachu looks a bit worn out. Brock suggests…
As our heroes and their Pokémon enjoy another fine meal prepared by Brock, Golbat begins to act…
As our heroes enter the historic city of Whitestone, they notice it appears to be made of marble!…
At the end of a long day, our heroes search for a Pokémon Center in a small town near Olivine City.…
Having reached a Power Plant, Ash and friends enter and find themselves in an electric labyrinth.…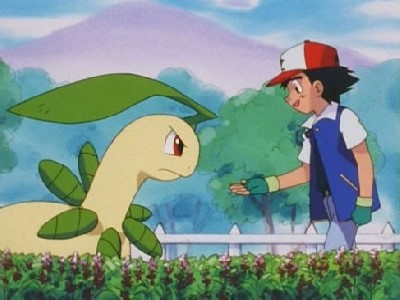 After several more run-ins with its trainer, Bayleef gets scolded and decides to run away. However,…
When our heroes stumble upon a one-day street performance, they get to see all types of Pokémon…
When our heroes happen upon an unusual formation in the middle of a grassy field, Brock believes it…
When Brock is later mistaken for a celebrity, Smoochum, Togepi, and Pikachu start following a…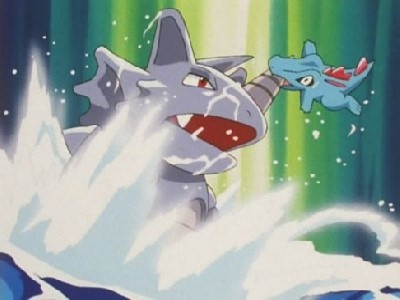 On the way to Olivine City, Ash and friends run into a girl who is trying to build a tunnel threw a…
On the way to Olivine City, a blimp lands in the town that Ash and friends are in. It turns out…
Ash and his pals come to a Pokemon Centre in a quiet little forest when they encounter two Chanceys…
As Ash, Misty, and Brock head to Olivine City, Team Rocket attacks. In the battle, Cyndaquil and…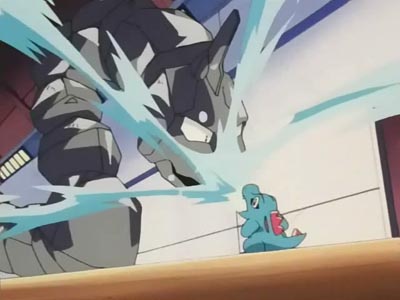 Ash battles for a new badge in Olivine in a battle where Onix defeats Totodile.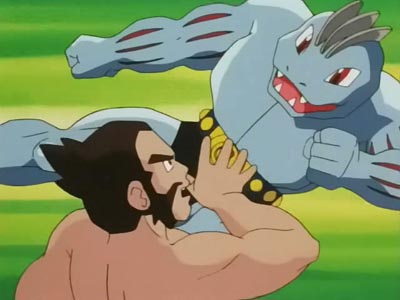 Ash, Misty, Brock and Janina (a girl who was assistant to Jasmine, the wannabe) sail toward…