With the Olivine City Gym temporarily out of commission, our heroes are off to the Whirl Cup Competition—and Misty wants in on the action! Resuming their journey, they find that Jessie, James, and Meowth aren't the only members of Team Rocket they need to worry about, though that dastardly trio still has a few tricks up their collective sleeve. After a heated battle with the final Gym Leader, Ash moves on to the Silver Conference, but does he have the mettle to take on his old rival, Gary?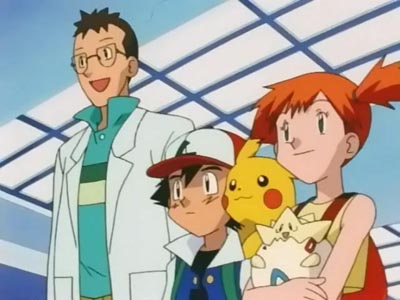 In a scuffle with Team Rocket, Ash and friends are thrown from the ship bearing them to the Whirl…
Ash and friends discover an island on which the Pidgey population-long protected by environmental…
On their way to the Whirl Cup competition, Ash and friends are fortunate enough to pass a small…
Just as Ash and friends arrive at a new island, their ears are met with cries for help. A family…
Ash and co. go after a treasure chest in a sunken ship.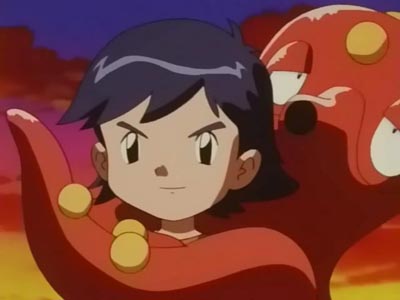 After reaching the town where the preliminary round of the Whirl Cup is held, Ash and Misty enter…
As the final round of the Whirl Cup begins, Ash and Misty must each face formidable opponents. Ash…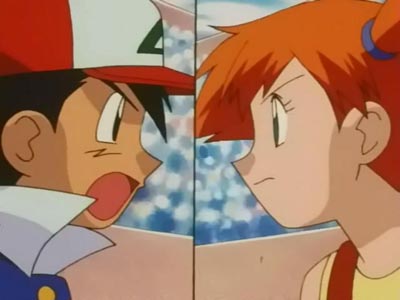 Ash and Misty each emerge victorious from arduous bouts only to be paired against one another in…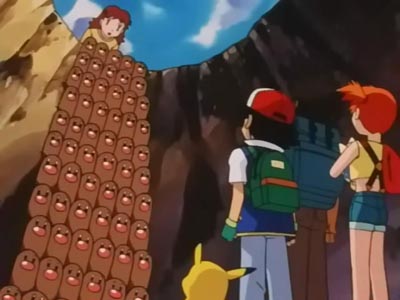 A village of kind, elderly people prepares a great meal for Ash and friends, and in return requests…
The gang has decided to explore the rest of the remaining unseen Whirl Islands and reach a town,…
Ash and the gang have just gone through a cave, and decide to take a quick rest. The gang is…
With the young Lugia in the possession of Butch and Cassidy, Ash and friends set about rescuing it…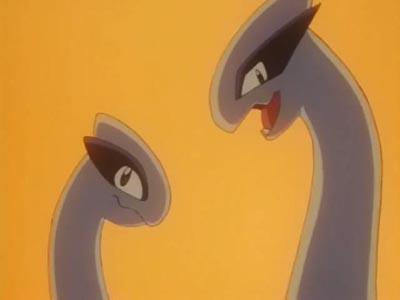 Ash and the gang, along with Richie, captured by Team Rocket and held at their base. Dr. Number and…
Ash and friends have missed the ferry back to Olivine City. An old fisherman tells them that there…
Ash finally battles Jasmine in Olivine City to get his next badge.
Professor Oak and Tracey have a problem. The Pokémon in Professor Oak's garden are acting very…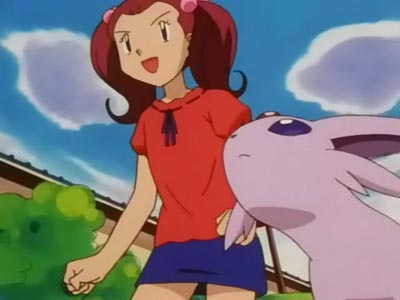 Ash, Misty, and Brock head back to Ecruteak City where they meet up with Sakura.
When Ash, Misty, and Brock run to investigate a mysterious chorus of bells that spontaneously ring…
In a racing competition called Extreme Pokémon in which you are pulled by your Pokémon, Ash and…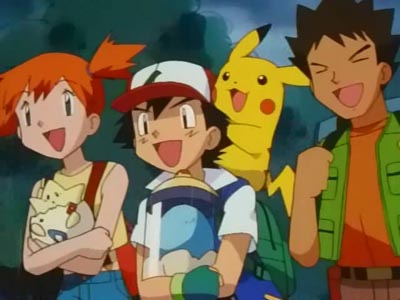 Ash must save his newly won egg from Team Rocket before it hatches.
Ash's egg hatches into a baby Phanpy. Team Rocket tries to get it on their side by decepting it,…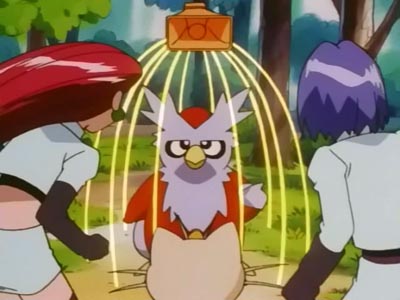 Upon realizing that Ash and friends have many more Pokémon than they do, Team Rocket goes on a…
As they journey towards Mahogany Town, Ash and friends stop in a house for the night. When they…
Ash and friends chance into a Tyrogue, nearly falling victim to a ploy it lays out in an attempt to…
Ash and friends stumble onto a community which relies on the predictions of Xatus. Ultimately the…
Heading for Mahogany Town, Pikachu, Togepi and several wild Pokémon seem a little sick. Ash and…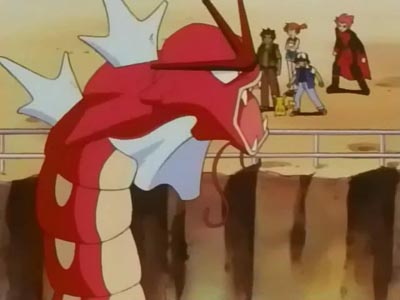 Since Ash, Misty and Brock are all trapped, Jesse and James decide to take an advantage of the…
With the business of the Red Gyarados over, Ash decides to challenge the Gym Leader Pryce but he…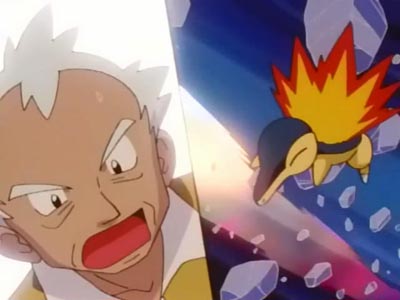 Having earned Pryce's respect and permission to face the trainer in a gym battle, Ash makes the…
Our friends find themselves in a meadow with lots off Gloom, Vileplume, Bellossom and Oddish. Steve…
Ash, Misty, and Brock encounter a gigantic Magcargo that refuse to step aside and let a traveller…
Ash, Brock, and Misty meet up with a witch named Lily. She is seeking ingredients to conduct a…
When Pikachu is left exhausted in battle, the gang meets a trainer who guides them to a secret, yet…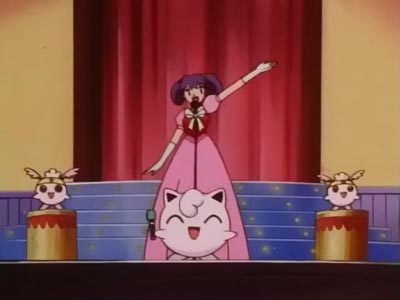 In the midst of their travels, Ash and friends meet up with a young girl who, along with her two…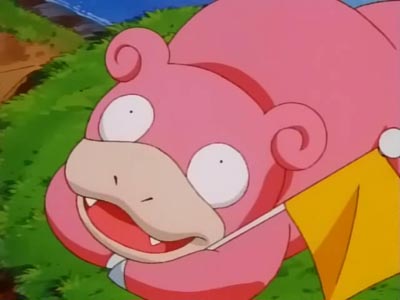 Ash, Misty and Brock stop by a lake where they meet with Team Rocket. As they're about to battle…
Ash, Brock, and Misty, on their adventure to the way to the Johto League, they stop to rest in a…
The gang is relaxing in a field when a Cleffa lands on Phanpy, the gang then witness a flying…
On meeting up with a proud Pokémon trainer who dares all comers to face his Poliwrath, Misty and…
After defeating a girl who has a Smoochum, Ash is determined to beat Clair, as he is getting close…
When Ash, Misty, and Brock pause for a picnic by a lake, Politoed wanders off and is mistaken by…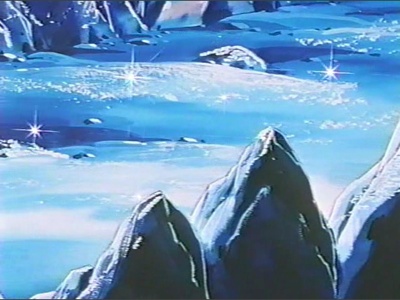 As they continue on their journey, Ash and co go through the Ice Cave, a shortcut to Blackthorn…
Finally reaching the outskirts of Blackthorn City, Ash pushes to quickly seek out the gym where he…
Team Rocket steals the Dragon Fang as Ash begins his battle for the final Johto badge with Clair.…
Ash's Charizard flys in and lands on Ash. Liza also lands in on Charla who is in love with…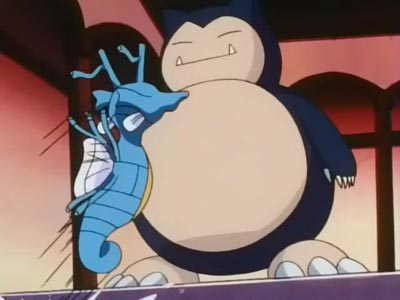 Ash's battle with Claire begins right away and Ash uses Snorlax, Pikachu and Charizard. Meanwhile,…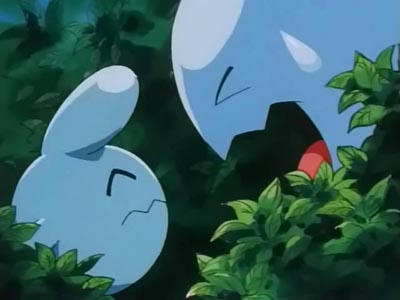 Ash plans to go to Newbarktown to register for the Johto Silver Conference now that he has all 8…
On the road back to New Bark Town, Ash and friends stop for a rest near the ocean. There they spot…
Ash and friends return to New Bark Town, but before Ash is able to register for the Johto League…
Ash receives an egg from Prof. Elm, and as the egg hatches into a Larvitar, Ash must help the shy…
On their way to Mount Silver, the gang come across a hot spring and meet Nelson who is looking for…
Brock leads Ash and Misty toward a beautiful lake he has read about in his guidebook, but when they…
While the gang looks for Larvitar's mother, they run into Casey, to see that her Bayleef has…
Ash and friends reach the base of Mount Silver, where they hope to return their Larvitar to its…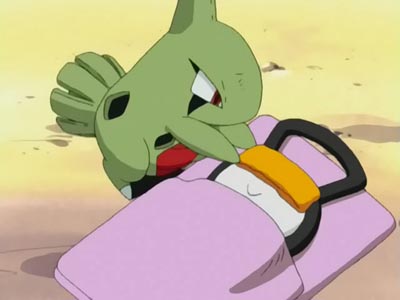 Having finally reached amount Silver, Ash and friends stop momentarily when they discover a lost…
After many days of travel, Ash and friends finally reach the area where their Larvitar was born. …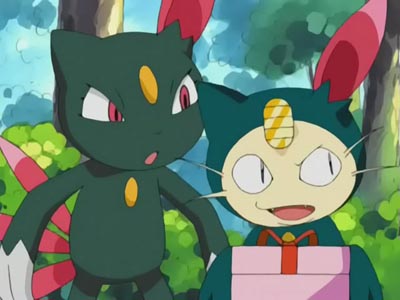 Ash and friends offer to help the Silver Conference Officials retrieve the Ho-Oh Flame from atop a…
Gary and Ash meet up again.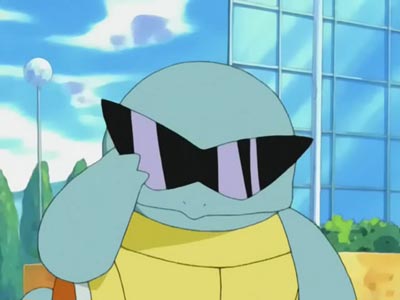 Ash's Squirtle makes an appearance.
Ash calls on Bulbasaur for his next battle against a trainer named Jackson, who is well known for…
Ash is about to take on his long time rival, Gary Oak, in the next battle of the Johto League…
Our hero is in the middle of the first match of the championship tournament at the Johto League…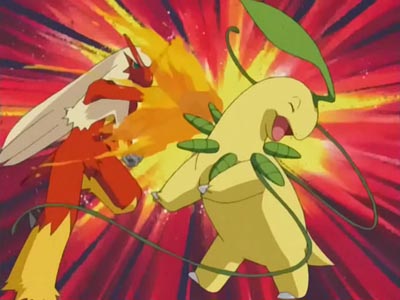 Ash is battling Harrison from Hoenn at the Johto League Silver Conference. Pikachu is very excited…
Our hero is at the end of a tough battle with Harrison at the Johto League Silver Conference. The…
With the Johto League Silver Conference behind them, Ash, Brock and Misty head back to Viridian…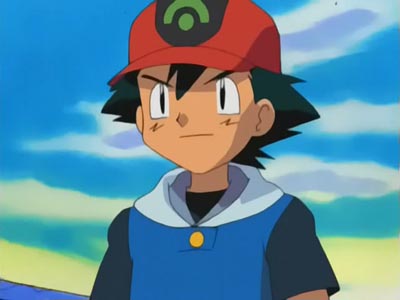 Ash has left all of his Pokémon behind in Pallet Town – except Pikachu – and boarded a ship bound…