It's time for Ash and Pikachu to set off on their adventures in the Kalos region! Along the way, they're joined by some new friends—a genius inventor named Clemont, his little sister Bonnie, and Serena, a Trainer on her first journey. Ash immediately tries to challenge the Gym in Lumiose City, but doesn't get very far before a robot throws him out! In between Gym battles, Ash and friends will be exploring this unique region, meeting all kinds of new Pokémon, and looking into a fascinating new Pokémon mystery!
Ash arrives in the Kalos Region with Alexa, who reveals her sister is a Gym Leader, but she seems…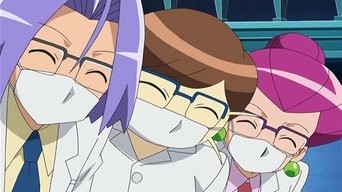 Ash heads to Professor Sycamore's laboratory, where he discovers the professor is investigating a…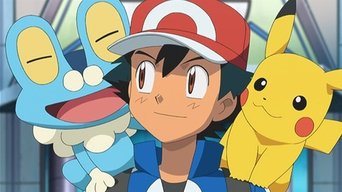 After Ash registers for the Kalos League, he encounters a Pokémon called Dedenne and a Fletchling,…
Clemont tries to capture the Dedenne that keeps stealing their food.
Ash and his new group of friends finally meet up with Alexa in Santalune City where she introduces…
Ash challenges Viola to a rematch, now ready for Surskit's freezing strategy.
Ash is introduced to the world of Rhyhorn racing, and Serena, whose mother is a famous Rhyhorn…
In the next town, the guidebook reveals that it is home to Charisma Trimmers, people whose…
Upon returning to Lumiose City, the group meets up with Clemont's and Bonnie's father Meyer who…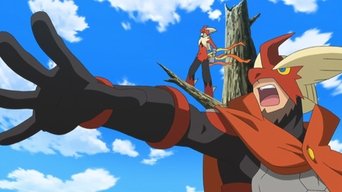 Before heading to Cyllage City, the group decides to stop by the Sycamore Pokémon Lab. Team Rocket…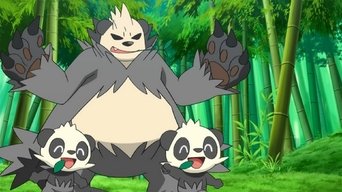 While on their journey, the group stops for lunch when they are interrupted by two Pancham. However…
While heading towards the next city, the group sees a man escaping from Officer Jenny and along the…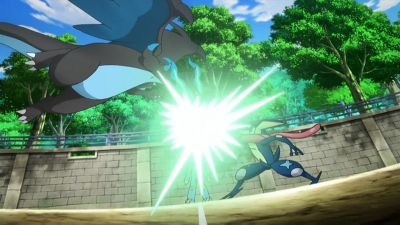 Ash and the group comes across a girl named Penelope who asks to battle Ash and if she wins he has…
When Ash and his friends are caught in a rain storm, they find a nearby abandoned mansion to take…
Chespin gets fat after eating so many of Serena's macarons, so Clemont decides to put it on a diet…
Bonnie and another girl's bags get mixed up, leaving the other girl with Clemont's Dedenne and…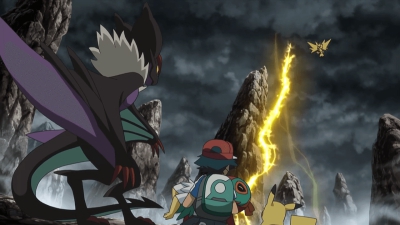 Ash and his friends meet up with Ninja Trainer Sanpei who owns a Frogadier. Ash challenges Sanpei…
In Camphrier Town, Ash and his friends come across a Snorlax blocking their path. The local King…
After Team Rocket attempts to consult the mysterious "Madame X" for help in capturing Pikachu, they…
Ash and his friends make it to the Battle Chateau where they participate in some matches while…
After watching a popular celebrity making a "PokéVision" video with her Pokémon, Serena tries to…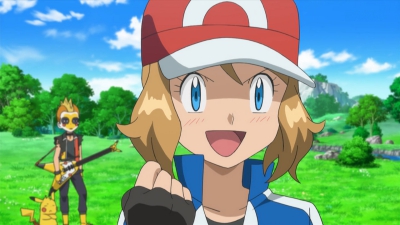 Ash and his friends make it to Ambrette Town and marvel at its aquarium. They meet the aquarium's…
Ash, Serena, Clemont, and Bonnie meet up with Alexa again, who is covering the new fossil exhibit…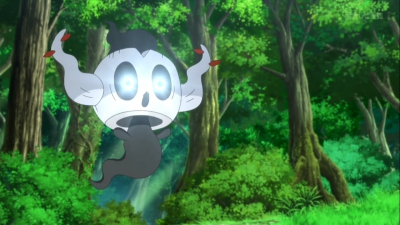 Ash and his friends make it to Cyllage City, where Ash plans on challenging the Gym Leader Grant.…
While on the road, Serena makes some Poké Puffs for Pikachu and Fennekin, but her cooking skills…
While brushing out her hair, Bonnie tries a new flower accessory, only to discover that a Flabébé…
Upon arriving in the next town, Ash learns that the Kalos Region Champion Diantha will be holding…
Ash, Serena, and Bonnie must find out who has been impersonating them in the town they have just…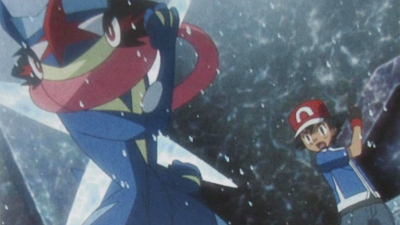 Ash and friends meet up with Korrina and her Lucario, and soon discover that she is the Shalour…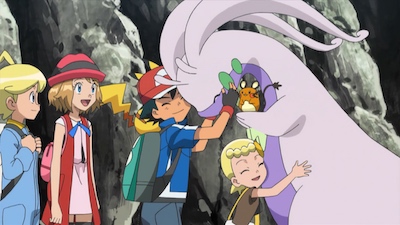 Ash, Serena, Clemont, and Bonnie help Korrina and her Lucario find the Mega Stone Lucarionite in…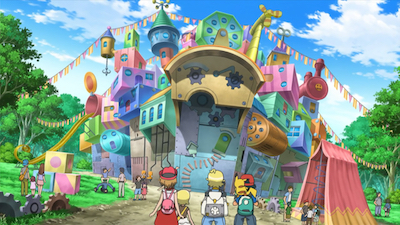 Korrina finally finds the Lucarionite, but after using it, she loses control of Mega Lucario, who…
Korrina's grandfather Gurkinn tasks her with more training to rein in Mega Lucario, and Ash and…
The group heads into the mountains around Pomace Mountain and meet with Mabel, a flower arranger…
Continuing on their journey to Shalour City, Ash and his friends come across the Wrestling Pokémon…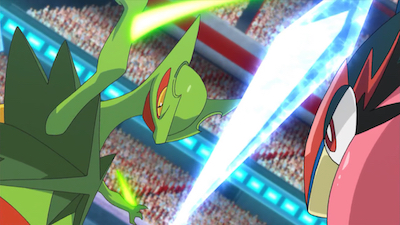 At Kalos Canyon, Ash learns of the Sky Battle trend and tries it out with Fletchling and Hawlucha…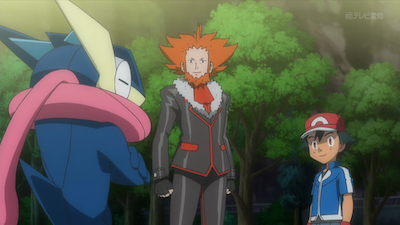 While travelling in the Reflection Cave, Ash's reflection takes Pikachu away from him, prompting…
While practicing for his upcoming Gym battle against Korrina with Hawlucha, Froakie, and Clemont,…
Ash, Serena, Clemont, and Bonnie make it to Professor Sycamore's Pokémon Summer Camp, where they…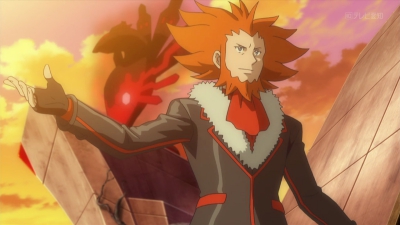 Serena and Shauna decide to have a little PokéVision contest, but while Serena was looking for…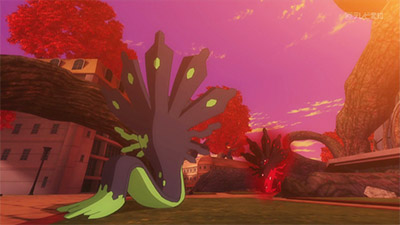 The summer campers participate in a Pokémon Orienteering stamp rally where they must use their…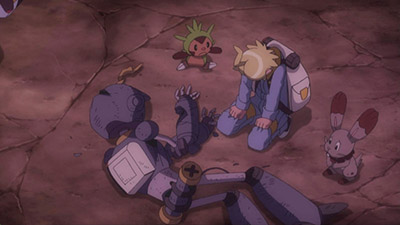 After all of the activities at the Pokémon Summer Camp, Ash's team and Tierno's team have the same…
Before they have their Gym Battle, Ash and Korrina must stop Team Rocket after they have stolen a…
Ash challenges Korrina for the Shalour Gym's Rumble Badge, with his Hawlucha, Fletchinder, and…
Bonnie and Clemont get into a fight after Bonnie wondered off to look for Chespin and when they…
On their way to Coumarine City, the group goes to a Pokémon Center where Nurse Joy is assisted by a…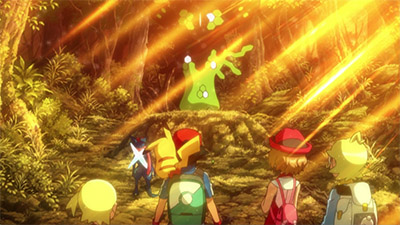 After a Pancham disrupts a Pokémon Showcase and steals Ash's hat and Clemonts's glasses, Serena…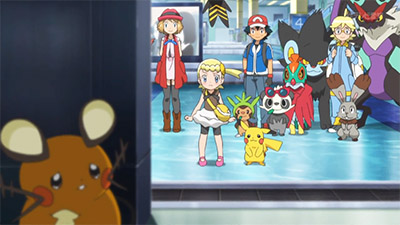 Clemont returns to his old school where he relives his younger years and reminisces about a Shinx…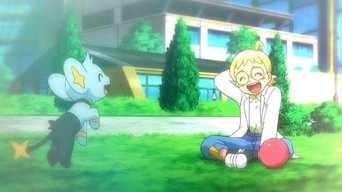 While walking by herself, Bonnie comes across a group of children who are protecting an injured…