6.4

Power Rangers is a long-running American children's television series adapted from the Japanese tokusatsu Super Sentai Series. A team of five high school students are selected by Zordon to battle evil. Using martial arts, special weapons, and gigantic robots called "Zords", they protect their city Angel Grove from monsters and witches.
Returning series


TV series created in 1993 by Shuki Levy, Haim Saban.
The show consists of 24 seasons and 846 episodes.
The Ranger Teens go on a picnic in the park. Lord Zedd turns a cicada into the Guitardo monster,…
Kim confronts the evil Tommy in the Youth Center, but he simply informs her that she and the other…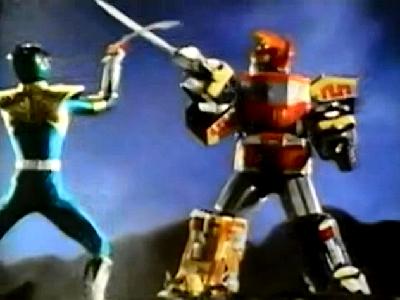 Goldar grows and attacks Angel Grove, and nearly eats Bulk & Skull. Meanwhile, the search for…
Trailer
Seasons
Posters
Similar TV Shows