A new generation of Power Rangers must master the ancient Symbols of Samurai Power which give them control over the elements of Fire, Water, Sky, Forest, and Earth. Under the guidance of their all-knowing mentor and the aid of their devoted animal Zords, they battle the dark forces of the Netherworld and a mysterious Warrior bent on destruction.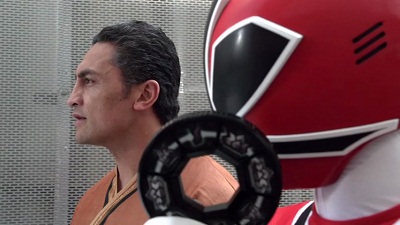 The Rangers (Jayden, Kevin, Mike, Emily, and Mia) are seen training, but Mike can't seem to sense…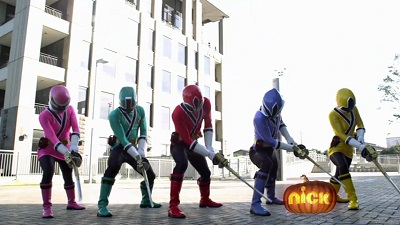 A Nighlok convinces a young child to give up on his baseball dreams, prompting an intervention from…
Jayden declines a day out at an amusement park in order to master a power disc. However, when the…
When she proves to be the only Ranger unaffected by a Nighlok's capability to use insult as a…
While having breakfast, the rangers learn that the Swordfish Zord has been sighted off the coast as…
As Dayu and the Moogers are kidnapping brides, the rangers come up with a plan to save the Brides.…
When a new Nighlok starts controlling Kevin, Jayden prepares to fight his friend.
Jayden and Ji tell the others that the Tiger Zord, the Swordfish Zord, and the Beetle Zord can…
Jayden becomes a target of the Nighloks when it is revealed he is in possession of a sealing spell…
Jayden leaves the Shiba house hoping to keep the other Rangers out of harms way but when a powerful…
Returning after what seemed to be a false detection of a Nighlok attack on the Gap Sensor, the…
As Antonio heads to the samurai mansion, the others listen to Jayden and Mentor talk of young…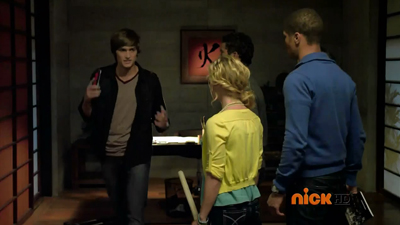 Ji and Antonio announce that Antonio is fixing the Claw Zord (Lobster) that was battle damaged long…
While the Rangers, minus Emily are decorating for Emily's birthday, a Nighlok, who steals spirits,…
Octoroo wants the Red Ranger's powerful sealing symbol, so he poisons Jayden in order to get it.…
This episode picks up from where "Tengen Gate" ends, Deker drops Jayden in a lake to refresh from…
The Rangers must enter the Dream World to save the Gold and Pink Rangers from a Nighlok.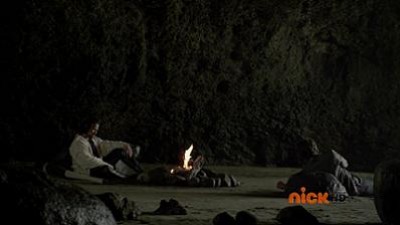 The Rangers attempt to overtake a dream monster. Meanwhile, Jayden battles Deker in a duel.
As invasions from the Netherworld increase, the Red Ranger unites a new team of Samurai Rangers to…
As the teens continue their transition into their new secret lives as Samurai Rangers, Yellow…
Halloween is every Nighlok's favorite day of the year so the creepiest creatures from the…
The Samurai Rangers team up with the mysterious RPM Ranger Red to fight off dual threats from…
'Twas the night before Christmas, and all through the Shiba House, the teens reflect on their first…