Deep in space, Galvanax is the reigning champion of the most popular game show in the universe, "Galaxy Warriors". Galvanax sends his warrior contestants to Earth to steal the Ninja Power Stars, where each battle against the Power Rangers is broadcast throughout the universe. The Power Rangers must master their arsenal of Ninja Power Stars, Zords and Megazords to stop this evil threat and save Earth from destruction.
A young teen named Brody escapes to Earth from an alien spaceship with a special artifact called…
As Brody, Preston and Sarah return to Brody's childhood home in an attempt to find his lost family,…
Brody is accused of cheating on his first day of school after using his Data Comm to find answers.…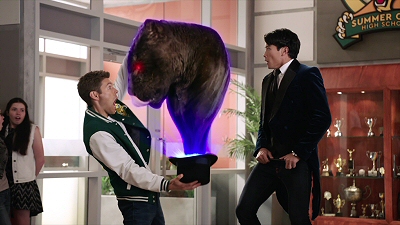 Preston is amazed to discover that he has developed real magical abilities; Galvanax hatches a plan…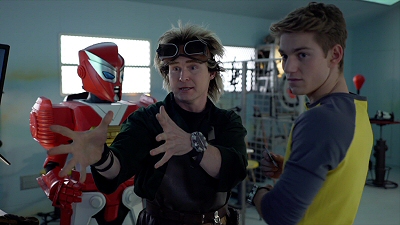 When the Power Rangers are caught in the spider web prison of Galvanax's latest monster, Tangleweb,…
Hayley is targeted by Galvanax's latest monster. Isolated from the other Rangers, she and Redbot…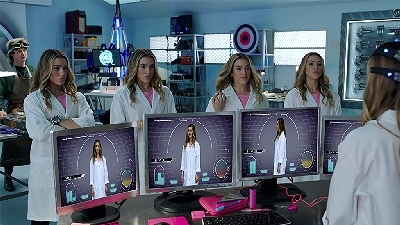 Determined to take part in as many student activities as she can, Sarah builds a device that allows…
Both the Power Rangers and Galvanax attempt to find more information about the new mysterious Gold…
Levi is excited to be embarking on his world tour, but as mysterious earthquakes start shaking up…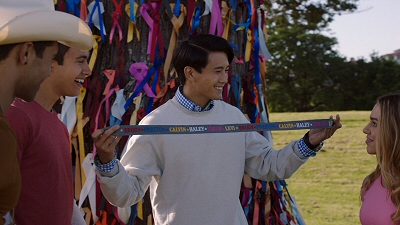 When Summer Cove's sentimental "Ribbon Tree" is in danger of being cut down by Preston's wealthy…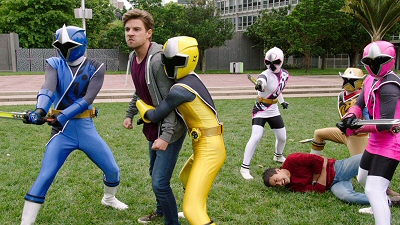 Galvanax's latest contestant poisons Brody and the Rangers must make the ultimate sacrifice to save…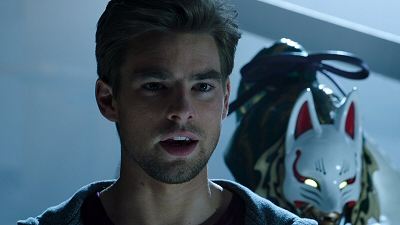 The Rangers access a powerful new Megazord formation to battle Ripcon.
Calvin finds himself increasingly distracted from his friends and Power Ranger duties when he…
A mysterious princess and her royal guard arrive on Earth to challenge the Rangers.
The Power Rangers band together with a new ally to try and defeat Galvanax's new champion -- but…
The Power Rangers celebrate Halloween by playing a spooky new board game, but find the stakes…
Hayley and Calvin's relationship is tested when they both decide to run for student body president.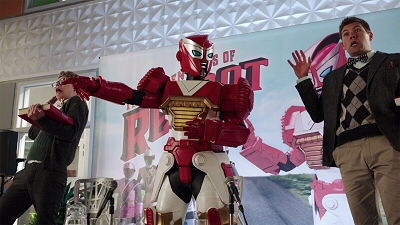 Redbot documents the adventures of the Power Rangers on his new blog, while a cat-like monster…
Preston must confront one of Galvanax's newest contestants after his magical spells backfire on his…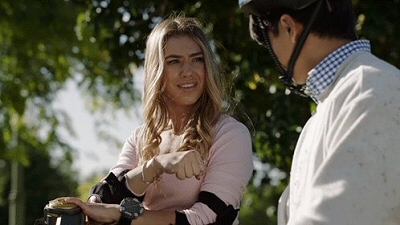 While Sarah deals with issues at school, the Ninja Steel Rangers must overcome a force field.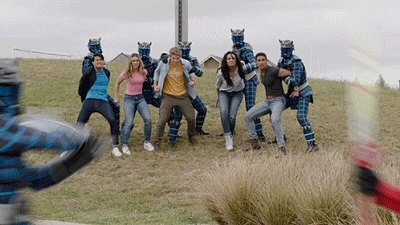 Galvanax comes to Earth with a new, seemingly unstoppable plan to defeat the Power Rangers.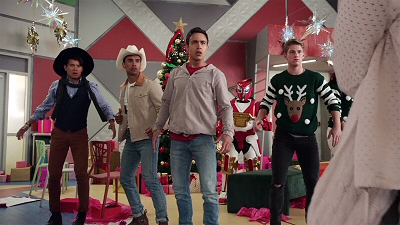 Sarah teams up with Santa Claus to save Christmas and the Power Rangers from a time-manipulating…