The third season of Psych originally aired in the United States on USA Network from July 18, 2008 to February 20, 2009. It consisted of 16 episodes. James Roday, Dulé Hill, Timothy Omundson, Maggie Lawson, Corbin Bernsen, and Kirsten Nelson reprised their roles as the main characters. James Roday portrayed Shawn Spencer, a fake psychic detective who periodically consults for the Santa Barbara police department. A DVD of the season was released on July 21, 2009.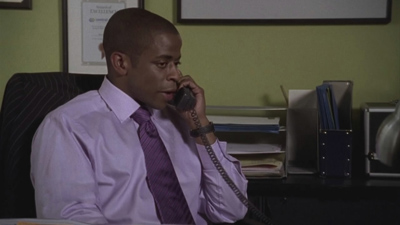 Gus' supervisor, Frankjim Ogletree, demands that he quit moonlighting at Psych, lest he face…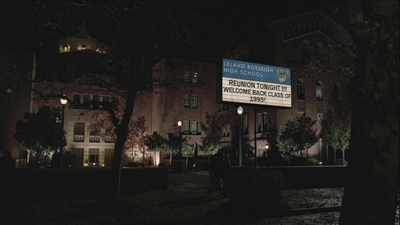 Shawn and Gus attend their high school reunion. Shawn sees a body fly past a window, but on further…
Shawn and Gus get hired by the son of daredevil Dutch "The Clutch" Jenkins. They have to figure out…
Henry's brother, Jack, claims that he has a map that leads to buried treasure. Shawn and Gus assist…
Eugene Franks, arrested by Henry in 1978 for plotting to bomb the SBPD, is released after his…
Shawn and Gus investigate the death of a safety inspector aboard an offshore oil rig. The…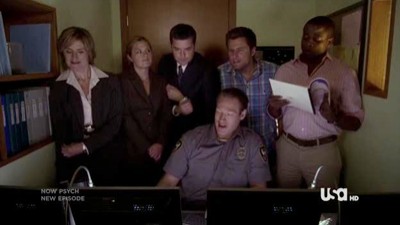 A surveillance tape from the latest robbery in a string of break-ins leads Shawn to believe that…
Gus is taken hostage at the Santa Barbara Savings and Loan Bank while making a deposit for Shawn.
Shawn and Gus investigate a department store Santa who they suspect is up to no good. Meanwhile,…
When Shabby the sea lion is found dead after being released into the wild, Shawn sets out to prove…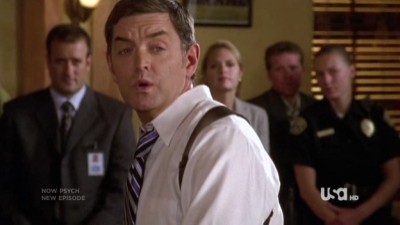 Shawn and Gus must prove Lassiter's innocence when he's on the hook for a murder inside of the…
Shawn and Gus join up with a local firehouse to prove a series of arsons are more than they seem.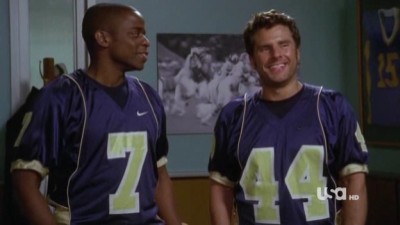 Shawn and Gus go undercover at a professional football training camp when the foot of the team's…
Shawn and Gus must prove a pathological liar is telling the truth in order to stop an assassination…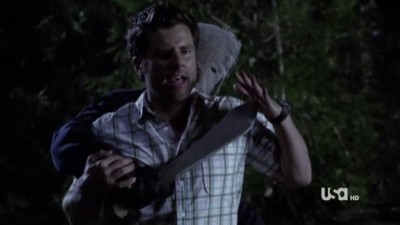 Shawn and Gus are hired by a childhood friend to find a missing camp counselor who disappeared near…
After eluding capture and disappearing eight years ago, the famed Yin Yang serial killer is back,…