This is a list of episodes of QI, the BBC comedy panel game television program hosted by Stephen Fry. Series F was the first series to broadcast originally on BBC One, starting on 9 January 2009, with the exception of two episodes: one made for Children in Need, which was broadcast on BBC Two on 14 November 2008, and a Christmas special, transmitted on 22 December 2008 on BBC One. The rest of the series began on 9 January 2009 on BBC One, with an extended version of the show shown on BBC Two the following day.
Children in Need Special Guests Terry Wogan, David Mitchell and Ronni Ancona join regular…
In this special Christmas episode of QI, panelists Alan Davies, Clive Anderson, Rob Brydon and…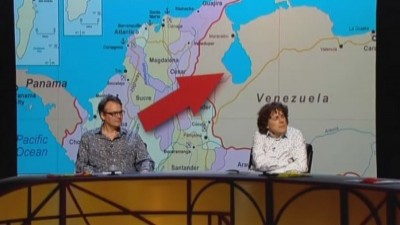 Stephen Fry quizzes Charlie Higson, Andy Hamilton, Rob Brydon and Alan Davies.
Stephen Fry frankly falls for fight and flight with Pam Ayres, Sean Lock, Johnny Vegas and Alan…
Stephen Fry quizzes Phill Jupitus, Jo Brand, Hugh Dennis and Alan Davies on all things French.
Sean Lock, Jimmy Carr, Marcus Brigstocke and Alan Davies are quizzed on fakes and frauds.
Stephen Fry is all fingers and fumbs with Jo Brand, Phill Jupitus, Dara O Briain and Alan Davies.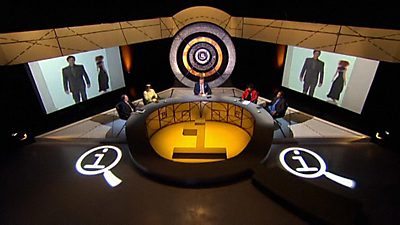 Stephen Fry follows the flock for a look at fashion with Clive Anderson, Rich Hall, Reginald D…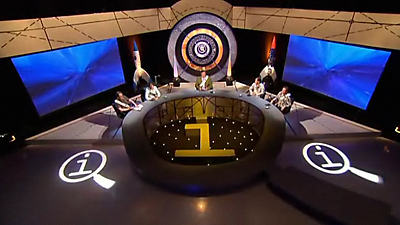 Stephen Fry forges forward into the future with Sean Lock, Rob Brydon, Ben Miller and Alan Davies.
For this Flora & Fauna themed episode, panelists Alan Davies, Jo Brand, Jimmy Carr and newcomer…
S06E11 : Film
7.96/10

(aired on 03/06/2009)Stephen Fry and Alan Davies are joined by luvvies David Mitchell, John Sessions and newcomer to QI…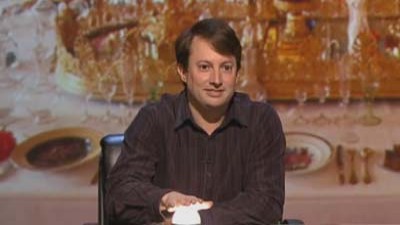 S06E12 : Food
7.68/10

(aired on 03/20/2009)In this episode, panelists Alan Davies, Jimmy Carr, Rich Hall and David Mitchell discuss various…