4.39

Food Network celebrity Rachael Ray brings her brand of talk show to national syndication, offering a program that is a mix of entertainment, information and cooking. Her unique, spinning set houses celebrity guest interviews, audience participation...
Returning series


Talk-Show created in 2006 by Oprah Winfrey.
The show consists of 9 seasons and 941 episodes. "Twilight" star Rachelle LeFevre is hanging with Rach today and dishing on her new show, "Proven… Donnie Wahlberg is hanging with Rach today – and he's revealing what he's planned for Valentine's…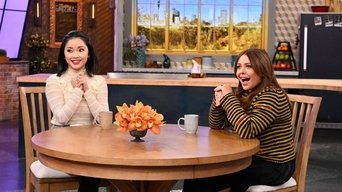 Valentine's Day is tomorrow, and we're getting one inspiring mom ready with a lingerie makeover!…
Trailer
Posters
Similar TV Shows