8.4
The series revolves around the lives of two friends, a blue jay named Mordecai and a raccoon named Rigby—both employed as groundskeepers at a local park. Their regular attempts to slack off usually lead to surreal, extreme, and often supernatural misadventures. During these misadventures, they interact with the show's other main characters: Benson, Pops, Muscle Man, Hi-Five Ghost, Skips, Thomas, Margaret and Eileen.
Ended


TV series created in 2010 and concluded in 2017 by J.G. Quintel.
The show consists of 8 seasons and 251 episodes.
Mordecai and Rigby must save the park after the rest of the gang are brainwashed.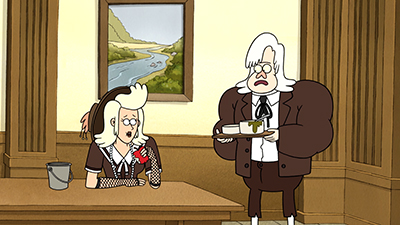 Skips tells Mordecai and Rigby the story of how he became immortal.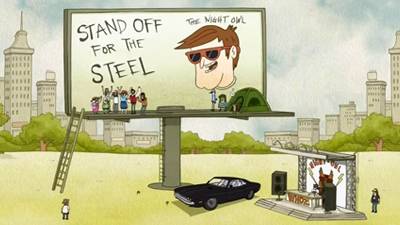 Mordecai and Rigby compete against Muscle Man and High Five Ghost in a radio contest.
Trailer
Seasons
Posters
Similar TV Shows