7.63
Boston detective Jane Rizzoli and medical examiner Maura Isles are complete opposites and good friends who solve crimes and bust some of Boston's most notorious criminals. Jane and Maura often find themselves working together as both use their brilliant minds and expertise to figure Boston's most complex cases.
Ended


TV series created in 2010 and concluded in 2016 by Janet Tamaro.
The show consists of 7 seasons and 105 episodes.
Facts don't add up when a man is found dead and handcuffed to a bed in a home. Also, everyone…
After an undercover cop working a narcotics-smuggling sting is shot dead, the killers next turn…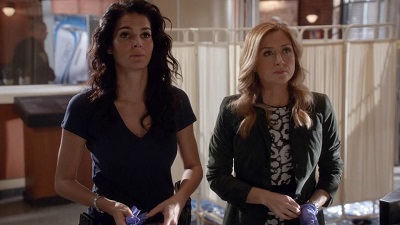 A woman walks into the station and confesses to killing someone; the team tries to unravel a…
Trailer
Seasons
Posters
Similar TV Shows