7.72
Pretty Soldier Sailor Moon - Usagi Tsukino is an ordinary teenage girl who discovers that she is "Sailor Moon", The Pretty Soldier of love and justice. Guided by her guardian cat Luna, Usagi must find the moon princess and protect Earth from the Dark Kingdom. Joining Usagi are her new Sailor Senshi friends and the mysterious Tuxedo Mask.
Ended


TV series created in 1992 and concluded in 1997 by Naoko Takeuchi.
The show consists of 5 seasons and 200 episodes.
Rei's grandfather is targeted as the 6th crystal carrier. Zoisite appears and tries to extract the…
The girls make reservations at a private beach resort to continue their Sailor Warrior training. …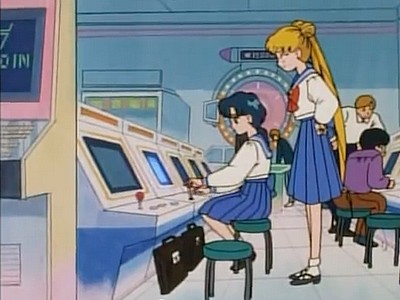 Luna becomes suspicious of the new girl in school, Ami Mizuno. Usagi also joins in on the suspicion…
Seasons
Posters
Similar TV Shows