7.89
The series centers on a formerly filthy rich video store magnate Johnny Rose, his soap star wife Moira, and their two kids, über-hipster son David and socialite daughter Alexis, who suddenly find themselves broke. They are forced to live in Schitt's Creek, a small depressing town they once bought as a joke.
Returning series


TV series created in 2015 by Eugene Levy, Daniel Levy.
The show consists of 5 seasons and 65 episodes.
It's Opening Night for Cabaret, and Stevie is nowhere to be found. David tries to make a big…
Patrick and David go on a romantic hike. Everyone panics over Johnny's health scare.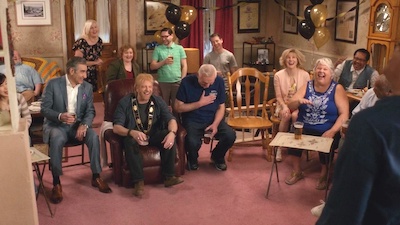 Johnny fills in for Moira at the annual Mayor's Roast, as David distracts Moira from finding out…
Moira and Roland find themselves in a compromising situation. Alexis drives a wedge between David…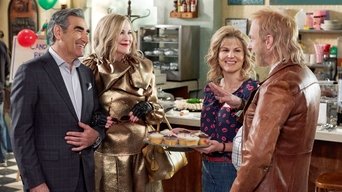 Johnny gets thrown into the raw milk business. Moira tries to connect with the townspeople. David…
Johnny struggles to find a new purpose, while Moira must confront the harsh realities of local…
Trailer
Seasons
Posters
Similar TV Shows