When a filthy rich video store magnate Johnny Rose, his soap star wife Moira, and their two kids - über-hipster son David and socialite daughter Alexis - suddenly find themselves broke, they are forced to live in Schitt's Creek, a small, depressing town they once bought as a joke. With their pampered lives now abandoned, they must confront their new-found poverty and discover what it means to be a family, all within the rural city limits of their new home.
After losing their fortune, the Rose family must relocate to their last remaining asset - a small…
Johnny must get permission to sell the town from its Mayor, Roland Schitt. David and Alexis spend a…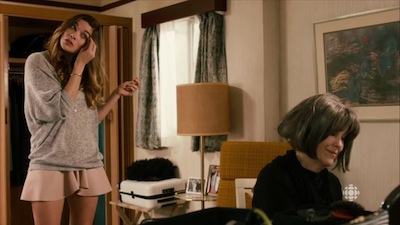 Johnny tries to get a potentially offensive town sign taken down, while David is faced with the…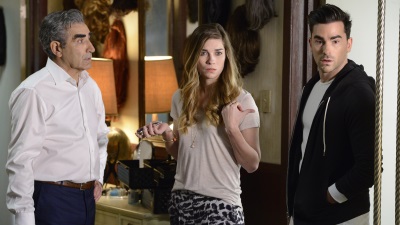 Johnny and Moira, feeling like they have failed as parents, try to get to know their grown…
Looking for privacy, Johnny and Moira take the Mayor up on his offer of using his cabin for a…
Moira is hired to be a local winery's spokesperson; David struggles with a health problem.
Following an incident where David is unable to kill an insect in his room, Stevie, as a joke,…
Moira and David try to earn money by selling cosmetics to the locals, while Johnny heads to Elmdale…
Johnny reluctantly agrees to speak at the funeral of a local man he doesn't really know. Alexis…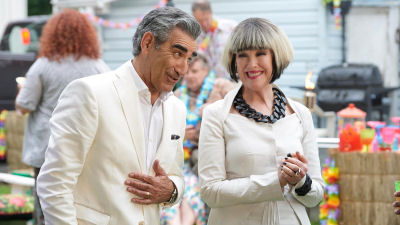 Johnny and Moira go to Roland's Hawaiian party; Alexis and Ted host a dinner party; David and…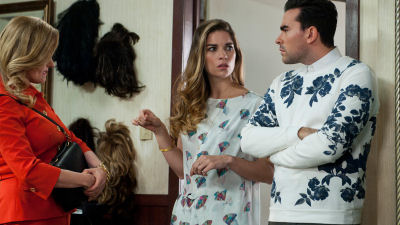 Moira's estranged sister, Deedee, pays an unexpected visit, while David agrees to talk with one of…
Johnny tries to arrange a surprise birthday party for Moira. Things backfire when Moira,…
Johnny finds a potential buyer for the town, while David and Alexis discover they may have become…