As season four begins, the Roses are making the most of life in Schitt's Creek, and —Moira's constant talk of escaping aside— are finally starting to feel at home in the town. Johnny is busy running the motel with Stevie as his partner. Business is booming, but it's a challenge for him to balance work and family, while dealing with Roland's antics. Moira is carrying out her duties with Town Council and the Jazzagals, and is also looking for new ways to utilize her talents, whether it's through a theatrical performance, or by helping Alexis navigate event planning. David is managing his store and attempting to maintain a brand new relationship, but between struggling to find the time for romance, and overcoming the anxieties of his dating past, this is proving to be a challenge. Meanwhile, Alexis is putting all of her energy into school and her career, but is finding it difficult to focus when she still has lingering feelings for her ex-fiancé, Ted.
While Moira fears she is responsible for the death of a motel guest, David and Patrick decide to…
Johnny prepares himself after finding a positive pregnancy test; David and Patrick search for…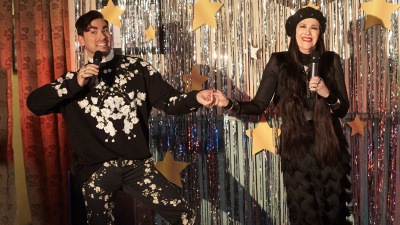 Moira prepares for her headline debut at the Asbestos Fest; David deals with some loitering teens…
Alexis and Twyla go out for a girls' night; David gets a lesson on compromise.
A rumor appears on line that Moira died; Roland asks Johnny to be the godfather of his child.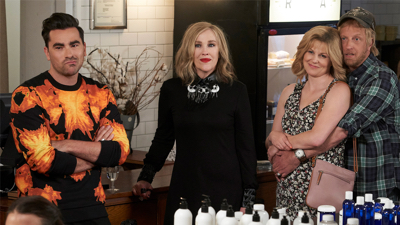 David and Patrick throw an open mic to promote their shop; David gets nervous when Patrick states…
David and Moira hold a party for Patrick, but David worries about how his family would adversely…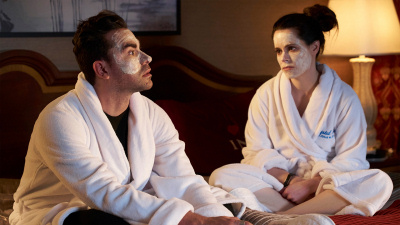 After the barbecue fiasco, Stevie takes David to a spa for some consoling, but she bought a…
David tries to reconcile with Patrick. Moira pitches a singles event at Town Hall while Johnny buys…
For research, Johnny and Moira attend a singles event but get too involved. Alexis runs into an old…
Moira tries to avoid jury duty and David issues a recall on a Rose Apothecary product that causes…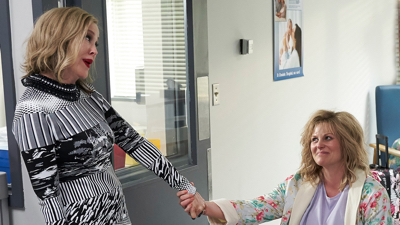 As Singles Week gets underway, Jocelyn has her baby. Patrick takes his relationship with David to…