6.52
Failure is not an option for the Navy SEALs - the world's most elite, special ops forces. In this action-packed new drama, these stealthy and fearless warriors conduct high-risk clandestine missions against impossible odds. And when they return to the home front they face stress of a different nature. Keeping secrets, deploying at a moment's notice, and the knowledge that each assignment could be their last takes a toll on them and their families. But their unbreakable oath and patriotism compel them to persevere.
Returning series


TV series created in 2017 by Benjamin Cavell.
The show consists of 1 season and 19 episodes. Jason and the SEAL Team are tasked with protecting a delegation of congressmen and department of…
As Jason and the SEAL Team come closer to avenging the loss of Echo Team, Mandy takes matters into…
Jason and the SEAL team must rescue a group of researchers being held hostage on a ship in the…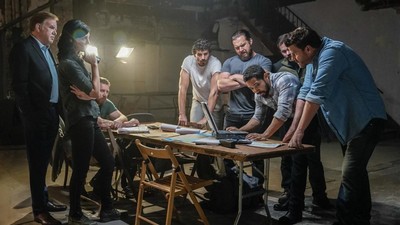 Jason and the SEAL Team refuse to abort a mission to capture a dangerous war criminal after it goes…
Jason and the SEAL Team must protect the American Embassy in South Sudan when the ambassador…
Trailer
Seasons
Posters
Similar TV Shows