6.56
Failure is not an option for the Navy SEALs - the world's most elite, special ops forces. In this action-packed new drama, these stealthy and fearless warriors conduct high-risk clandestine missions against impossible odds. And when they return to the home front they face stress of a different nature. Keeping secrets, deploying at a moment's notice, and the knowledge that each assignment could be their last takes a toll on them and their families. But their unbreakable oath and patriotism compel them to persevere.
Returning series


TV series created in 2017 by Benjamin Cavell.
The show consists of 2 seasons and 35 episodes.
Bravo Team desperately works to save Sonny from a life-threatening situation, after he becomes…
Bravo Team travels to Turkey to rescue a young American who voluntarily married an ISIS leader.
Bravo Team partners with the British Special Air Service to rescue passengers on a hijacked plane…
Jason and the SEAL team must rescue a group of researchers being held hostage on a ship in the…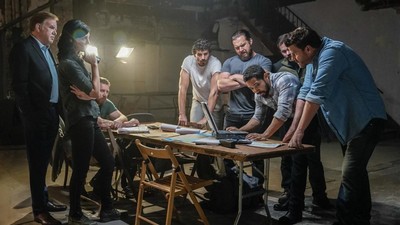 Jason and the SEAL Team refuse to abort a mission to capture a dangerous war criminal after it goes…
Jason and the SEAL Team must protect the American Embassy in South Sudan when the ambassador…
Trailer
Seasons
Posters
Similar TV Shows