8.19

Sesame Street is an iconic American educational children's television series that has been a favorite of children and adults alike since its debut in 1969. It combines live action, animation and puppetry into a fun program that teaches children numbers, colors and the alphabet. The series is best known for its use of Jim Henson's Muppets; Big Bird leads a cast that includes popular characters such as Elmo, Cookie Monster, Oscar the Grouch, Grover and Bert and Ernie. Alan and Chris introduce Sesame Street's first-ever Bubble Fest! Elmo, Abby, Telly and the kids… When Oscar the Grouch gets sick, he doesn't feel grouchy anymore … he feels kind! Elmo and Baby… Old MacDonald's animals don't want to sing their song anymore because it's always sung the same… Telly is getting ready to compete in a Simon Says competition on Sesame Street but he's worried he…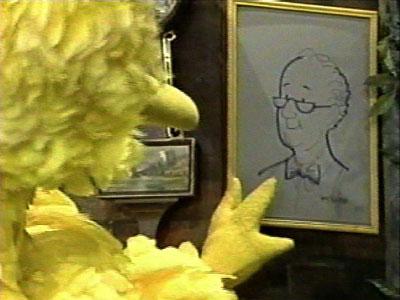 Bob and the other adults explain Mr. Hooper's death to Big Bird, who doesn't understand why his…
Texas Telly and Chris follow clues around Sesame Street to find the Golden Triangle of Destiny.
Seasons
Posters
Similar TV Shows