Pirates who love reading invite Elmo to become a "Bookaneer".
Chris applies for many jobs before finding one that is a good fit.
Telly and Baby Bear borrow Abby's book, but the word "dog" jumps off the page and runs away.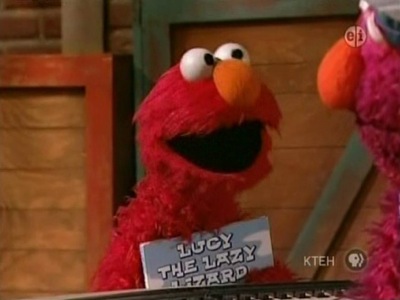 Elmo tells Telly about his favorite story while Telly acts it out with his train set.
Zoe uses Abby's wand to make her wish that everyone wear a tutu and dance come true.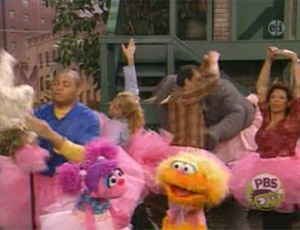 Zoe uses Abby's wand to make her wish that everyone wear a tutu and dance come true.
After Big Bird breaks Elmo's bike, they learn to have fun pretending to ride a bike.
The number zero thinks he is nothing, but Big Bird shows him the importance of zero.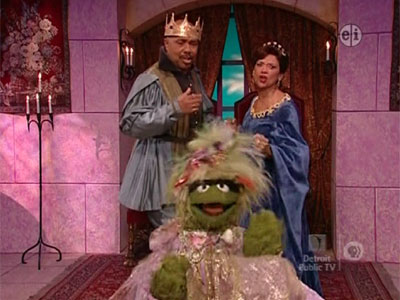 Oscar reads a story about a wizard who puts a sleeping spell on a grouchy princess.
Telly and Baby Bear attend the Triangle Lover's meeting and learn more about triangles.
Prairie Dawn interviews people to find out how they prepare for an emergency.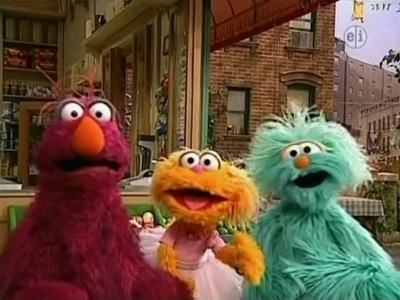 Rosita, Telly, and Zoe play pretend happy family and learn how to work through problems.
Gabi, Telly, and Zoe are having a picnic when their honeydew melon suddenly disappears. So the…
Abby has never received a letter, Chris helps Elmo write one to send to her.
Big Bird and Elmo's song about two friends becomes three, then four, as more friends join in.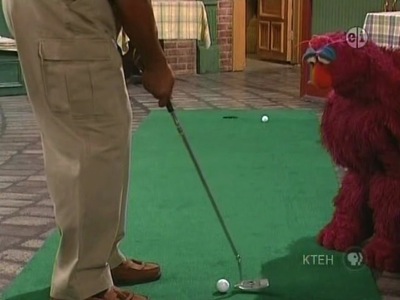 When Telly finds Gordon practicing for a round of golf, he decides to help make the practice…
Slimey gets angry after being teased and learns the importance of good sportsmanship.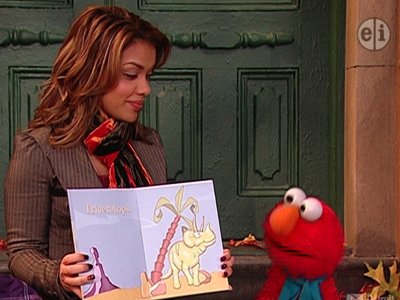 Elmo imagines himself with a pet dinosaur and sings a song about all the fun things they would do.
Zoe and Rosita try magic to help Maria, but things go wrong when she seems to turn into a chicken.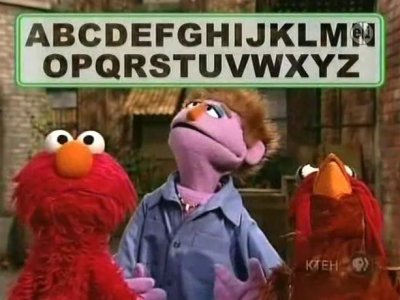 Elmo finds letters all around him playing the "Amazing Alphabet Race".
After Baby Bear brags to Alan about his pet parrot, Ralphie, the bird upsets him by flying away and…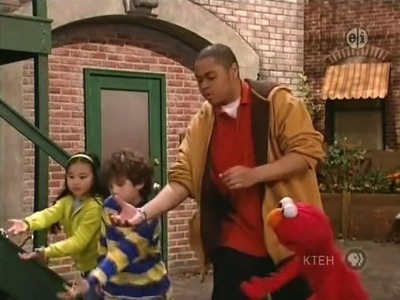 Chris tries to teach Elmo how to bowl, but the lessons don't go well at first and Elmo gets…
Elmo explains make believe to Abby, and they pretend to be a frog, a chicken, and a car.
Elmo is jealous of the attention Marco gets from Gina, so he pretends to be a baby.
Rosita, Zoe and Abby learn to take turns picking what to play so everyone can have fun.
Oscar hosts the Grouch News Network, but the show is ruined when the stories have happy endings.