Texas Telly and Chris follow clues around Sesame Street to find the Golden Triangle of Destiny.
Telly makes a shoe wish so the Shoe Fairy will come and give him his first pair of shoes.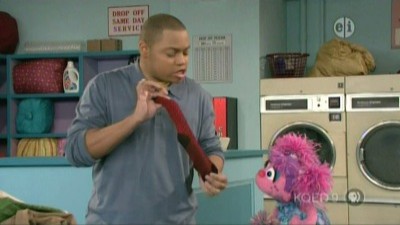 Abby uses her new "two trick," which turns one thing into two things, on Chris's orphaned sock.
Leela meets a talking letter "O" while making a videotape of Sesame Street for her parents in India.
Baby Bear and Telly catch a firefly, realize that it is sad to be trapped in a jar, and let it go.
Everyone tries to figure out the secrets to Max the Magician's tricks, only to discover that…
Telly gets ready for the Triangle Lovers' Annual Triangle Toss and wears his lucky triangle vest.
It's Who Can Wear the Most Hats on Their Head Day, and Elmo and Zoe are competing. But it seems…
Elmo, Zoe, and Rosita make a block house but can't agree whether to put a square or circle on top.
Baby Bear is worried that Curly Bear is going to wreck his chocolate-porridge birthday cake.
Big Bird, Elmo, and Abby have fun pretending while Gordon reads the story "Maria the Cowgirl—The…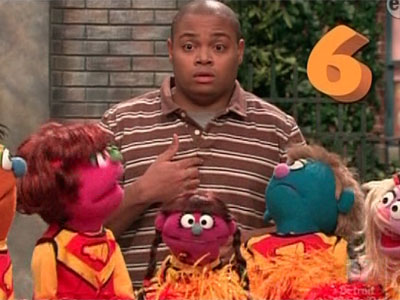 A day devoted entirely to the number 6.
After hearing a story about a frog who is a prince, Abby thinks that Oscar is an enchanted prince.
Big Bird has a nest sale to get rid of some old toys, but then realizes that he has accidentally…
Oscar and Slimey visit the Bug-a-Wee Bug Shelter and bring home a pet bug, which they name Dirty.
Super Chicken and her sidekick, Robin, fly in to help Elmo. Horatio becomes Super Grover's sidekick.
Abby goes to Big Bird's nest for her very first sleepover, and Maria reads her "Hey, Diddle,…
Elmo tries to bounce his ball three times, and Zoe the cheerleader cheers him on.
Big Bird, a chicken, and a duck compete in the Sesame Street Bird Games, with Chris and Alan as…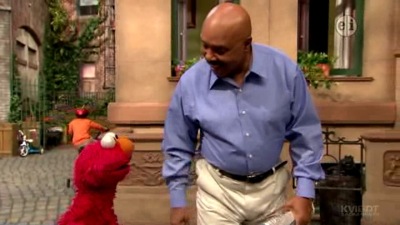 Elmo wants to be like Gordon, so he spends a day looking and acting just like him.
Brian Williams breaks in with an important news update: No one is sharing!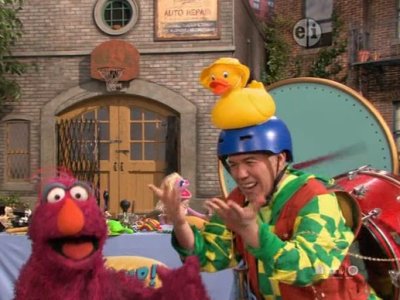 Telly appears on a game show and has to say the alphabet while Denny the Distracter distracts him.
Gordon reads a story about Maria the Cowgirl, and Big Bird, Elmo, and Abby decide to act it out.
Chris gives Cookie Monster the last cookie in Hooper's store and tells him that there will be more…
Chris reads Elmo, Telly, and Rosita the story of "Rico, the Very Helpful Robot." After hearing it,…
Baby Bear is excited because Grandmama Bear is supposed to be coming to babysit, but then Papa Bear…