Baby Bear and Telly design and build a launcher for Hubert the Human Cannonball.
Elmo and Zoe experiment to find out what sinks and what floats, and design a boat out of foil.
Elmo and Abby test bubble mixtures and learn a bubble has the colors of the rainbow.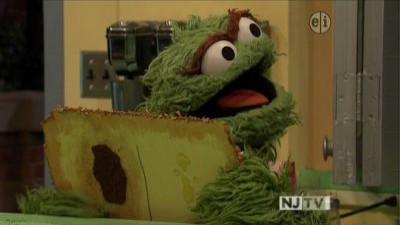 Oscar observes and records for his experiment to find what worms like to squirm on.
Telly, Elmo and Rosita play Shape-O-Bots and transform themselves into shapes to help people.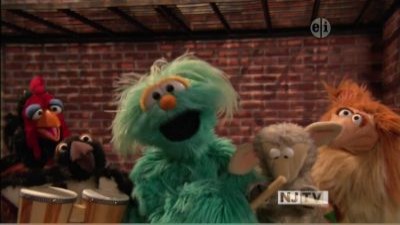 Rosita helps Gina teach Spanish to Gina's son Marco, who was born in Guatemala.
Telly makes a special egg carton for Humpty Dumpty who wants to play football to keep him from…
Elmo helps Curly be a big bear by explaining how he said goodbye to his pacifier.
Big Bird feels bad about himself after being teased, but Abby reminds him he is special.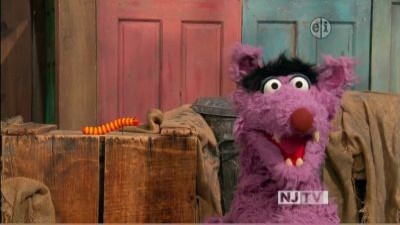 Slimey's afraid to tell anyone after the Big Bad Wolf huffs and puffs and blows him into Snuffy's…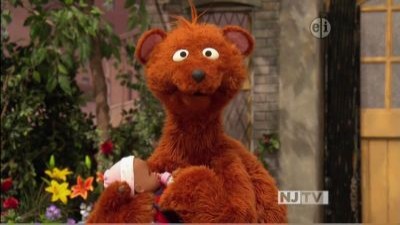 Baby Bear learns that it's ok for both boys and girls to play with dolls.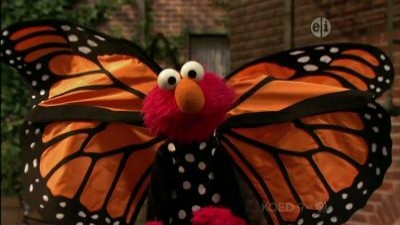 Elmo and Telly learn how a caterpillar turns into a butterfly through metamorphosis.
Baby Bear learns the importance of sharing with a sibling.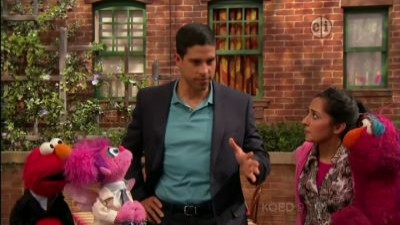 Abby and Elmo investigate who is stealing things that start with the letter "R".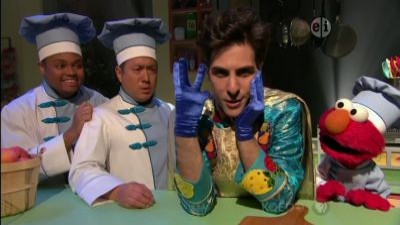 Alan, Chris and Elmo are challenged to make stew with things that start with the letter "P".
Telly practices balancing his weight during yoga class.
Elmo and Abby learn that frogs are amphibians while helping a princess turn one into a prince.
The growth chart shows Elmo hasn't grown much, so Abby casts a spell to make him grow tall.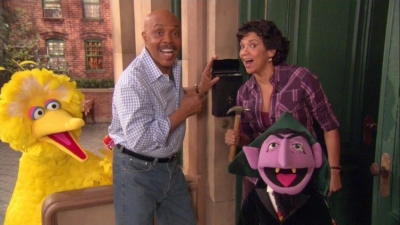 The Count counts all the broken things that Gordon needs to fix.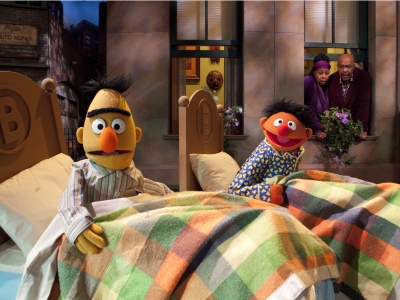 Oscar helps fix a leaking, broken pipe.
Chris, Elmo and Rosita brainstorm ways to protect Stinky from falling leaves.
Telly, Elmo and Rosita help out by using their five senses.
The Princess investigates why Big Bird can't sleep and discovers a pea in his nest.
Abby and Elmo help Mother Goose write three new nursery rhymes.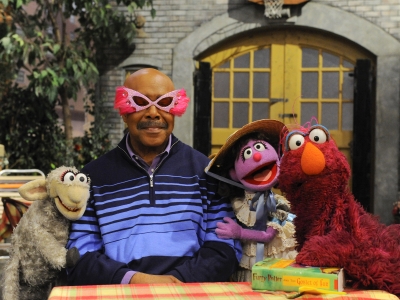 Telly's book is too long to read by himself, but he likes reading it with Gordon.
Elmo works to earn money and saves up to buy a new ball.